Welcome to the 31st episode of The Author Hangout, a "Hangout on Air" designed to help authors, especially self-published and indie authors, with marketing their books and improving their author platform. Authors struggle with various aspects of marketing and we are here to help!
"One of the reasons why my book hit so hard was because I spent 6 months building an audience before I published my first book."– Leeland Artra
Increasing Your Readership
Getting more readers is something all authors want to do. In this episode, we interviewed author Leeland Artra, who discusses a great free marketing tools he uses to get more readers, and what he did to get tons of readers before he even published his book.
Listen to the Show / Podcast
Podcast: Play in new window | Download (24.9MB)
Subscribe: RSS
Episode Resources:

Intro
He's a software engineer by day and a science fiction and fantasy writer by night. His most notable works include Thread Slivers and Thread Strands from the Golden Threads trilogy. Both books have been a consistent feature in various top 100 Amazon lists. However, it's his marketing prowess that has other Indy authors sitting up and taking notice. Doing what few published writers have been able to do, he made his debut novel a smashing success right off the bat. Welcome bestselling author, Leeland Artra.
How did you become an author and publish your first book?
Leeland shared a very, very long story down into the key points:
"I actually have a very large stack of folders with papers in them with notes on characters, places, things…I did that for about 20 years. Then I decided in 2011, I decided, "I should really start thinking about doing this seriously." So I bought some books. I got to know L.A. Casey and Lindsay Buroker who was just starting to hit the scene with her really wonderful novels. Strangely enough, I don't know why, I sent these 2 authors some questions about, "What does it take?" and they answered. That was scary but very exciting at the same. They hooked me up with some online resources. I spent the better part of the year reading everything I could about how to become a real author. What was involved in the writing process, I studied the plot and flow and timing and all that stuff. Then I sat down and spent about 6 months banging my trilogy into order. Rearranging a few things, throwing some stuff out. I went through the whole painful process of discovering how to publish them."
What is your most recent book or project?
Leeland shared his newest project:
"The biggest thing that just happened was I just launched a Kickstarter Campaign, literally last night. You can actually see that by going to my website http://lartra.com/kickstarter and that will bounce you over to the Kickstarter Campaign. What I'm doing is, I actually want to produce the hard cover and a mass market paperback edition of my books. So, I'm taking them back…I'm actually running them through the editing processes a 3rd or 4th or 5th time, I forget how many times they've been through to produce these books. Once that's finished, I'll actually have a hardback but the real goal of this is to get this into the Ingram Catalogue."
Shawn then followers up with him about why he is using Kickstarter:
"I'm in a couple of private author groups, and a number of these major author were talking about Kickstarter and I'm like, "Why the heck are you using Kickstarter? I mean, come on, don't you make enough already?" And they were like, "Well, you're an author, you know how much you make." And I'm like, "Yeah, but still, why are you asking people for money?" They were, "We're not, we're doing pre-sales." And a little light went on the back of my head. I'm like "Oh! Pre-sales! Yes!""
Can you tell us about a time when you really struggled as an author?
The writing process is where he struggles the most:
"I think a lot of people have the struggle to have the book finished. That's always the first hurdle. For me, that wasn't so much of a problem. I have, probably, about 5-6 million words in my head that I have to get down on paper so I don't have any problem there. My problem was in keeping the character flow correct. That was kind of a very difficult challenge for me, still is. I really have a…because you have different perspectives. You have third person, close third person. You have first person inside the character's head and I tend to tell my stories in what's typically called close third person. You're still the third person, the narrator's voice is almost the character but not quite and you can see from the point of view head. But I occasionally…my perspective would be bouncing back and forth like a bouncy ball. That was a very difficult thing to fix and I have a couple of writing coaches and editors."
What one marketing tactic is really working well for you?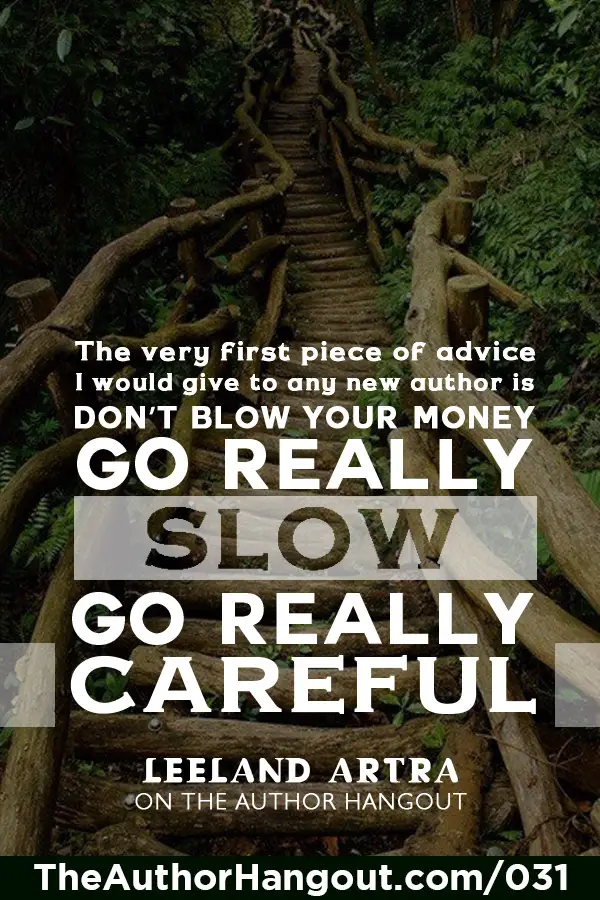 He takes it in a direction we didn't expect, but that is just as important for authors:
"The very first piece of advice I would give to any new author is don't blow your money. Go really slow. Go really careful. And if you're spending more than $10 on an advertisement, really, really ask yourself, "Am I ready for this?" and "Am I sure this is going to work?" Because honestly, I have lost…I will be honest, I have lost thousands of dollars to really stupid advertising gimmicks. The few things that really worked best for me, and still do are actually free. So, I would say, the #1 best marketing tool I have is meeting new people on Twitter. I'm not marketing on Twitter. I'm not saying, "Buy my book" that's actually a mistake. You don't want to go into Twitter and say, "Buy my book" or "check me out". I go into Twitter and I talk to people. I try and make sure that all of my…when I started using Twitter…I forget what it was but there was an article about Twitter etiquette. There's a number of them, you can just Google that. Read 2 or 3 and you'll see they all start sounding the same. The basic rules are don't get on there and just keep saying, "Look at me. Look at me. Look at me." Actually engage with people."
He talks more about his Twitter marketing strategy:
"One of the things I do is I participate in these things called Tweet Teams. What you do in the Tweet Teams is you work with some other authors and you give them interesting things to say about you and they give you interesting things to say about them. And then, you talk on your Twitter feeds about them and they talk on their Twitter feeds about you and you mix that in with all the other stuff that you normally do. So I'm always sending out quotes and little factoids and stuff like this all day every day. In addition to that, about 20-30 additional tweets per day about other authors or stuff that's coming, interesting things like that. In exchange, I have about 10 or 20 other authors that are every day sending 3-4 tweets about me."
If you started over today, what 3 things would you tell yourself to help you sell more book?
He doesn't pull any punches with the first one:
"The first one, and I did this from the very beginning, was, never put out a cheap product. Always pay attention to all of the details, editing, cover design, formatting. Don't put out something that looks like you threw it together with some leftover bailing wire in the garage. The goal is have your books completely indistinguishable from the New York publishing houses."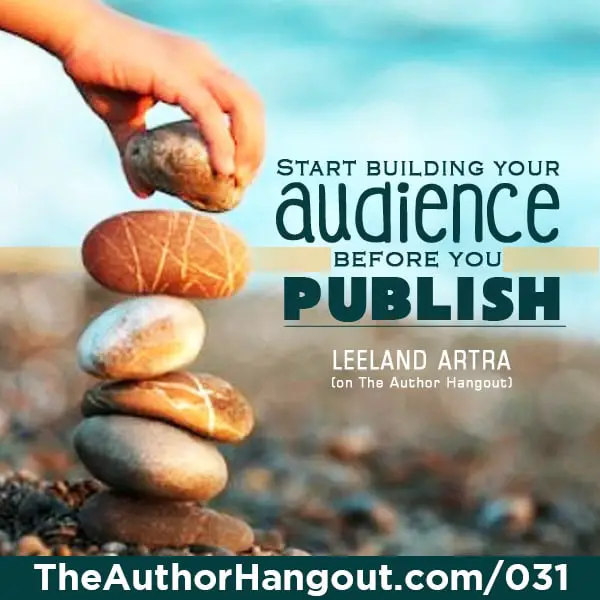 The next one is a popular tip that many authors forget about:
"Start building your audience before you publish. I was actually able to build my audience… one of the reasons why my book hit so hard was because I spent 6 months building an audience before I published my first book. I started practicing on Facebook. I started practicing with Twitter. My goal, when I first started was getting people to come around and engage with me. That was it. I was like, "I want to talk about science fiction fantasy. I'm writing some books. Hey, let's talk." And so my goal was, with advertising and everything I did in those first 6 months before I had something to release was just increasing my readership of what little I was putting out."
His third tip is really important… but you need to listen to the interview to get that tip!
How can people connect with you?
"That's easy. You can come to my website, http://lartra.com/ that my first initial, last name .com. L-A-R-T-R-A .com. The call to action is, go to the Kickstarter and order my hardback book because I really want to bring these things out. It's going to be kind of awesome. You can get there at http://lartra.com/kickstarter."
Please Leave Us A Review
Just like authors do with their books, we need reviews for our podcast! Reviews for our podcast help other authors to learn about and learn from The Author Hangout. Can you take a moment to leave a review for our podcast? If you don't know how but are willing to leave a review, please go here to learn how to leave a quick review for our podcast. It will only take a minute, but it will help a lot.
Thank you so much!
How To Listen
There are many ways to listen to the show:
Other Episodes
Get caught up on the other episodes of The Author Hangout that you may have missed: