Welcome to the 140th episode of The Author Hangout, a podcast designed to help authors, especially self-published and indie authors, with marketing their books and improving their author platform. Authors struggle with various aspects of marketing and we are here to help!
Gumroad for Authors
In this episode, we interviewed author Amy Young. She shared her journey to becoming an author, as well as her experience using Gumroad as an author, for selling your books but also using it to create additional income streams. Who doesn't need that?
Listen to the Show / Podcast
Podcast: Play in new window | Download (37.6MB)
Subscribe: RSS
Episode Resources:

Featured Quotes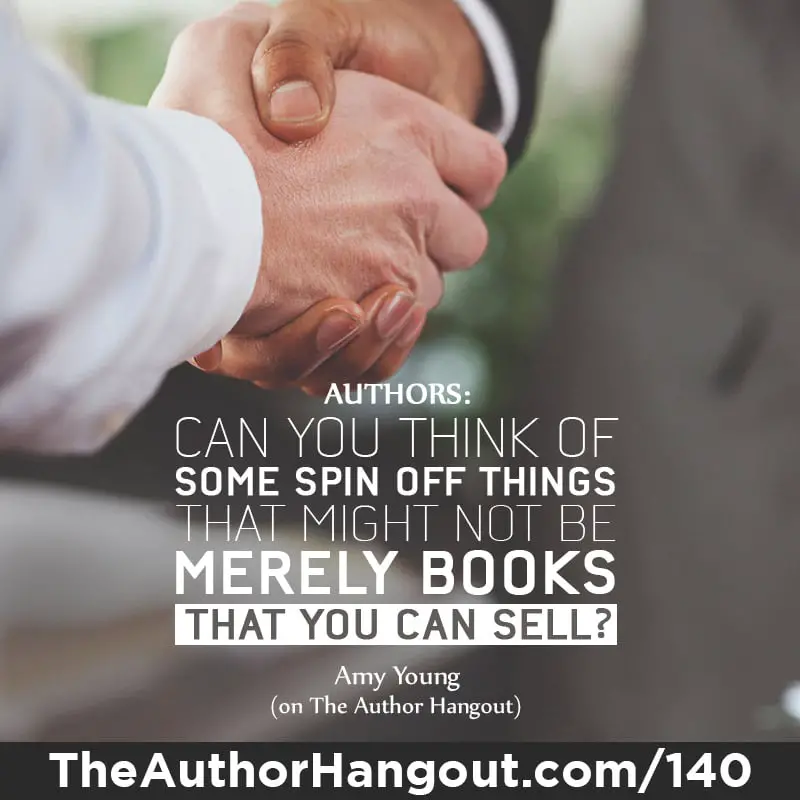 "I'll tell you, when I first wrote Looming Transitions, I thought it was a standalone book. I did not realize all of the potential products that could legitimately be spun off and than still be revenue streams for me. That was one of the reasons I contacted you wanting to do this interview, is I think too often as authors we haven't been challenged enough to realize, even if you're a fiction writer, if you're a non-fiction writer, how can you take your first book and think of some spin off things that might not be merely books. Like PDFs or workbooks."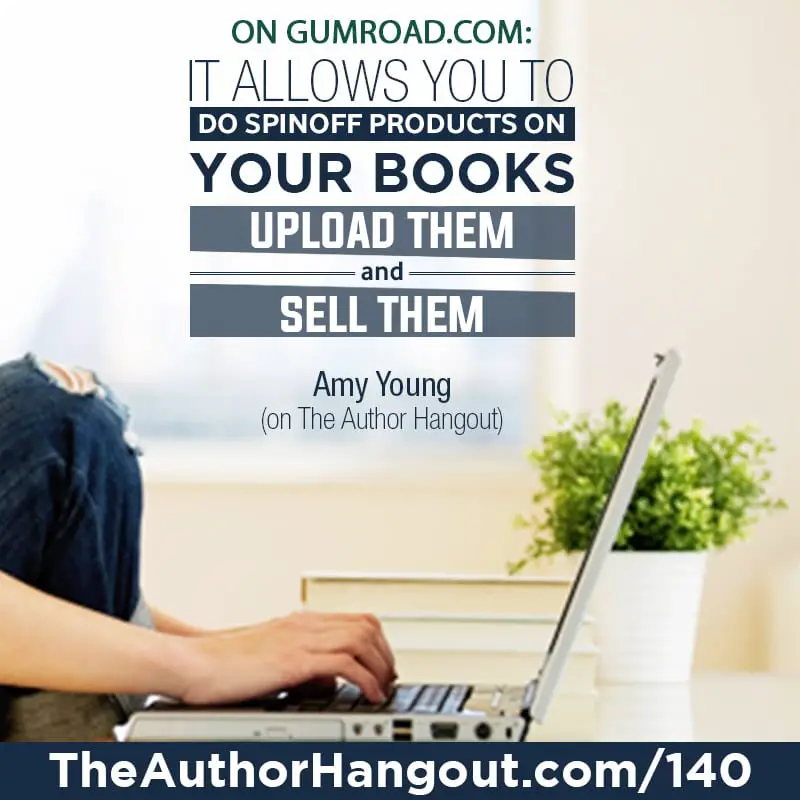 "I'm thinking how am I going to get a physical product into someone's hand, wherever. In Germany who buys it from the U.S., they're not going to want to pay all of that shipping internationally. I was talking in my Mastermind group and someone said, "Gumroad.com is the best way to sell downloadable PDFs." I'd never heard of it and I went out and explored. It turned out there are so many options with Gumroad for us as independent authors. To be able to do spinoff products on our books, upload them, and then sell them."
Please Leave Us A Review
Just like authors do with their books, we need reviews for our podcast! Reviews for our podcast help other authors to learn about and learn from The Author Hangout. Can you take a moment to leave a review for our podcast? If you don't know how but are willing to leave a review, please go here to learn how to leave a quick review for our podcast. It will only take a minute, but it will help a lot.
Thank you so much!
How To Listen
There are many ways to listen to the show:
Other Episodes
Get caught up on the other episodes of The Author Hangout that you may have missed: