Welcome to the 142nd episode of The Author Hangout, a podcast designed to help authors, especially self-published and indie authors, with marketing their books and improving their author platform. Authors struggle with various aspects of marketing and we are here to help!
Making Of The Perfect Optin
In this episode, Shawn explores what it takes to make the perfect optin, to get people onto your mailing list. Nearly every guest on The Author Hangout has mentioned the importance of mailing lists, and the optin is the make or break moment for your mailing list.
Listen to the Show / Podcast
Podcast: Play in new window | Download (27.5MB)
Subscribe: RSS
Episode Resources:

Featured Quotes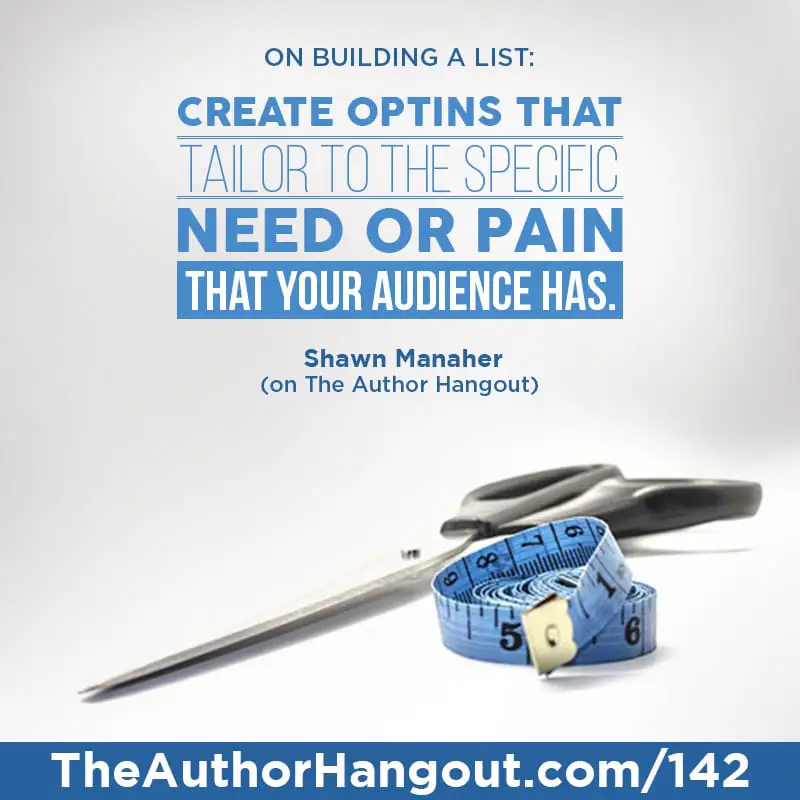 "There's a number of ways in which you can create the perfect optin. You can create optins that tailor to the specific need or pain that the audience has, and if you can solve a problem that they have, that's the optin that you want to create, and this is what we should all be focused on, this making of a perfect optin. "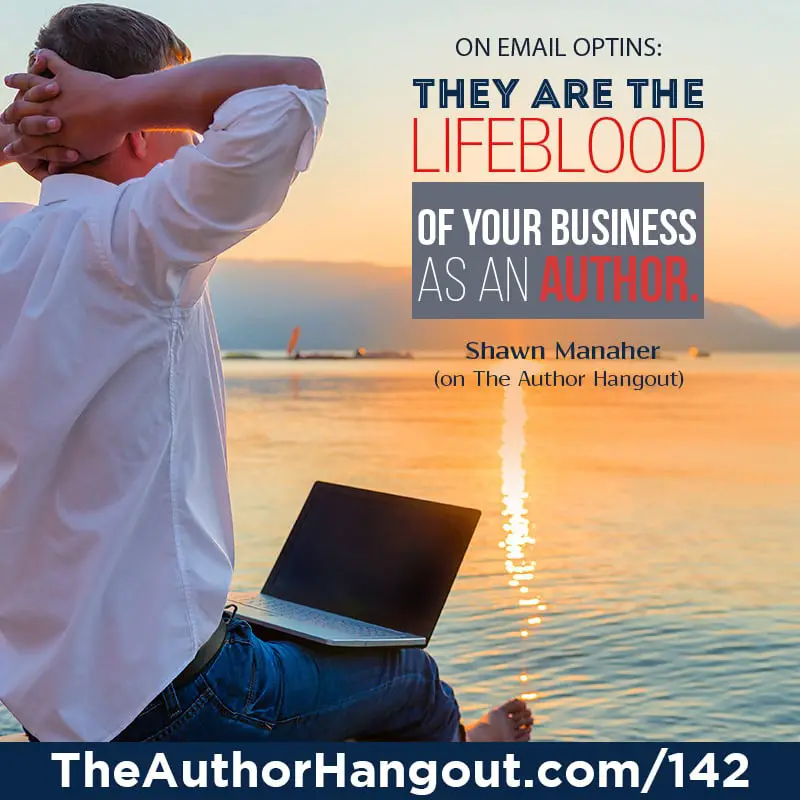 "I'd like to talk to you about something that we here at Book Marketing Tools are becoming quite the experts in, and that is how or the making of the perfect optin. They are the lifeblood of your business as an author, and for many of us online doing things and building businesses, it is the thing that helps us to really accelerate growth. The reason why we do optins is for, number one is list building, but there are a whole host of other reasons why once you have somebody on your list or in your opt-in, what you can do in order to grow your business or what you can do with those people in that optin."
Please Leave Us A Review
Just like authors do with their books, we need reviews for our podcast! Reviews for our podcast help other authors to learn about and learn from The Author Hangout. Can you take a moment to leave a review for our podcast? If you don't know how but are willing to leave a review, please go here to learn how to leave a quick review for our podcast. It will only take a minute, but it will help a lot.
Thank you so much!
How To Listen
There are many ways to listen to the show:
Other Episodes
Get caught up on the other episodes of The Author Hangout that you may have missed: