Welcome to the 129th episode of The Author Hangout, a podcast designed to help authors, especially self-published and indie authors, with marketing their books and improving their author platform. Authors struggle with various aspects of marketing and we are here to help!
Using KDP Select or Not
In this Author Answers episode, R.J. Adams from Book Marketing Tools answers a question from author Vicki Cashman about whether using KDP Select is right for her book or not. R.J. shares some great tips and things to consider when making this decision for your own book.
Want to have your question answered on a future podcast episode? Call (605) 299-BOOK – that's (609) 299-2665, and leave a message saying your name, your book title, and your question (2-3 sentences max).
Listen to the Show / Podcast
Podcast: Play in new window | Download (10.7MB)
Subscribe: RSS
Episode Resources:

Featured Quotes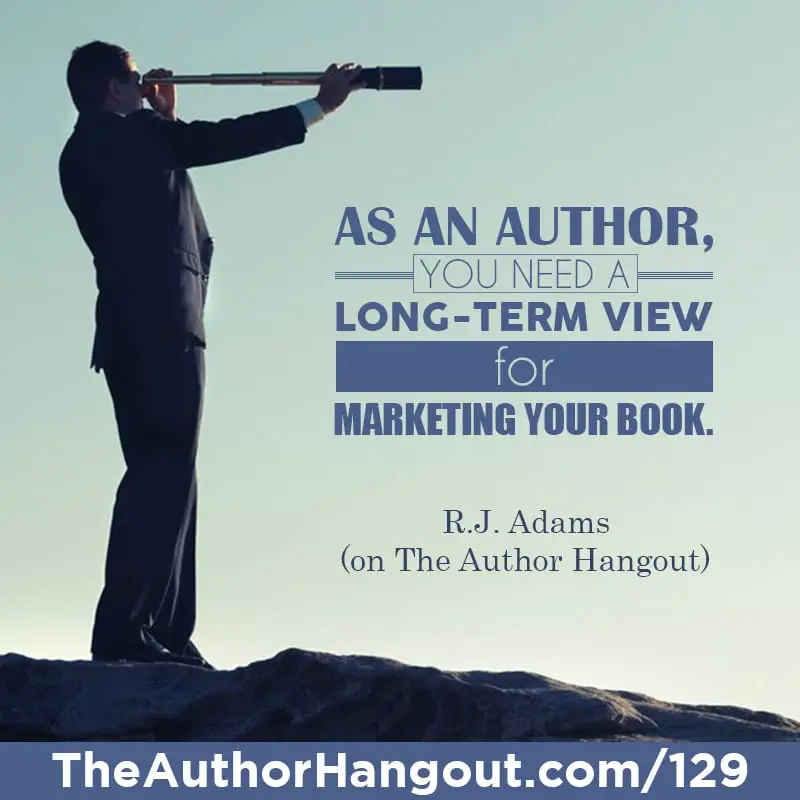 "The first thing is during that initial period that you have to be exclusive when you choose to go with KDP Select, it is only 90 days. So if KDP is not right for you, then you can stop after that 90 days. As an author, you need to have a much longer-term thought process as far as marketing your book and stuff like that, so if you're only exclusive for 90 days out of the next several years that you're hopefully going to be selling your book, then those 90 days really aren't going to be that big a deal."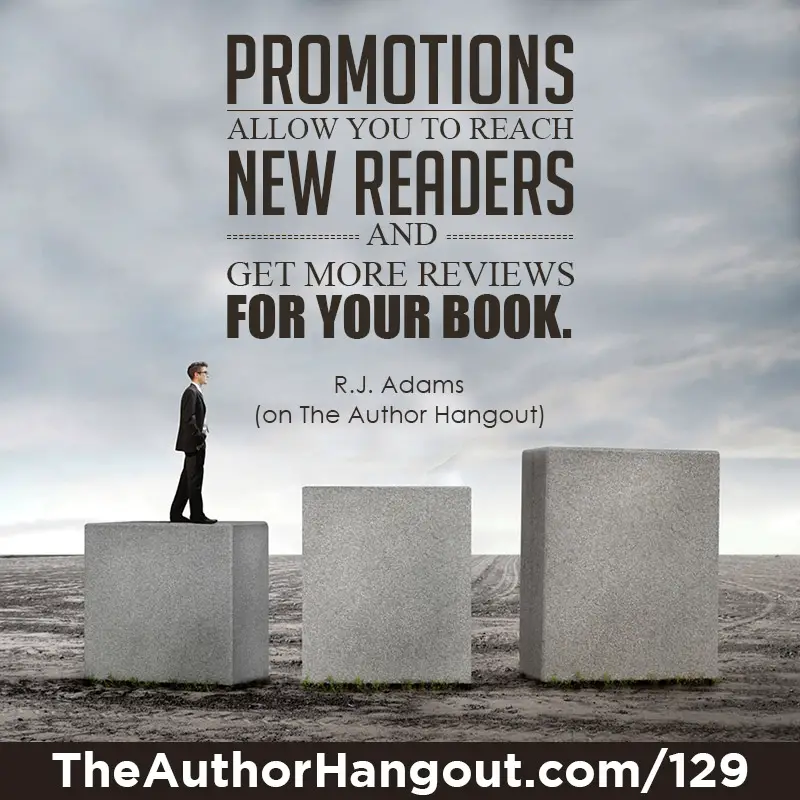 "One of the other reasons that you might want to be exclusive to KDP through the KDP Select program is the ability to be able to run promotions for your digital copy of the book. These promotions, whether you do a freebie or you use a Kindle Countdown Deal to make it a bargain price for a select number of days, allows you to be able to 1) reach new readers and 2) hopefully get some more reviews for your book to be able to grow your readership and make more sales of your book."
Please Leave Us A Review
Just like authors do with their books, we need reviews for our podcast! Reviews for our podcast help other authors to learn about and learn from The Author Hangout. Can you take a moment to leave a review for our podcast? If you don't know how but are willing to leave a review, please go here to learn how to leave a quick review for our podcast. It will only take a minute, but it will help a lot.
Thank you so much!
How To Listen
There are many ways to listen to the show:
Other Episodes
Get caught up on the other episodes of The Author Hangout that you may have missed: