Welcome to the 136th episode of The Author Hangout, a podcast designed to help authors, especially self-published and indie authors, with marketing their books and improving their author platform. Authors struggle with various aspects of marketing and we are here to help!
Honest Conversations on Book Marketing
In this episode, you get a rare look inside a conversation between our host Shawn Manaher and bestselling author and book marketing coach, Chandler Bolt. Shawn just hit "record" and they kept on talking. There are some great nuggets of truth that you don't want to miss.
Listen to the Show / Podcast
Podcast: Play in new window | Download (42.5MB)
Subscribe: RSS
Episode Resources:

Featured Quotes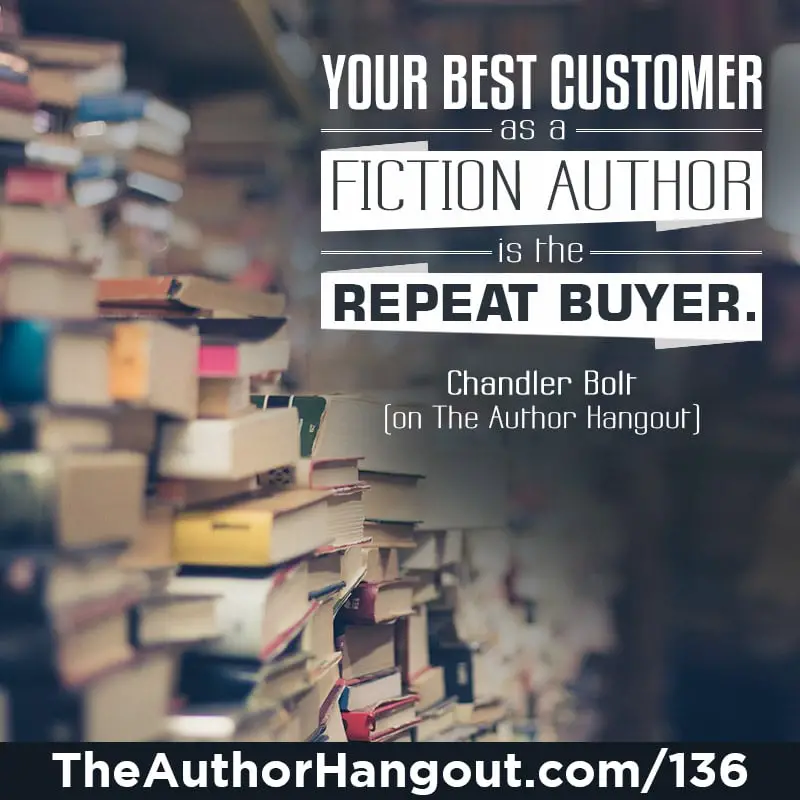 "You have to be willing to be more patient, and audience-building becomes more important than ever. Because your best customer as a fiction author is the repeat buyer. That's why it's so important – you see people like Nick Stephenson have a lot of success with this; one of our coaches, he's had some great success with this – they a lot of times will do the free first book model to get people hooked into a series. I've seen that work pretty well. But whatever you do, you have to build an audience outside the platform."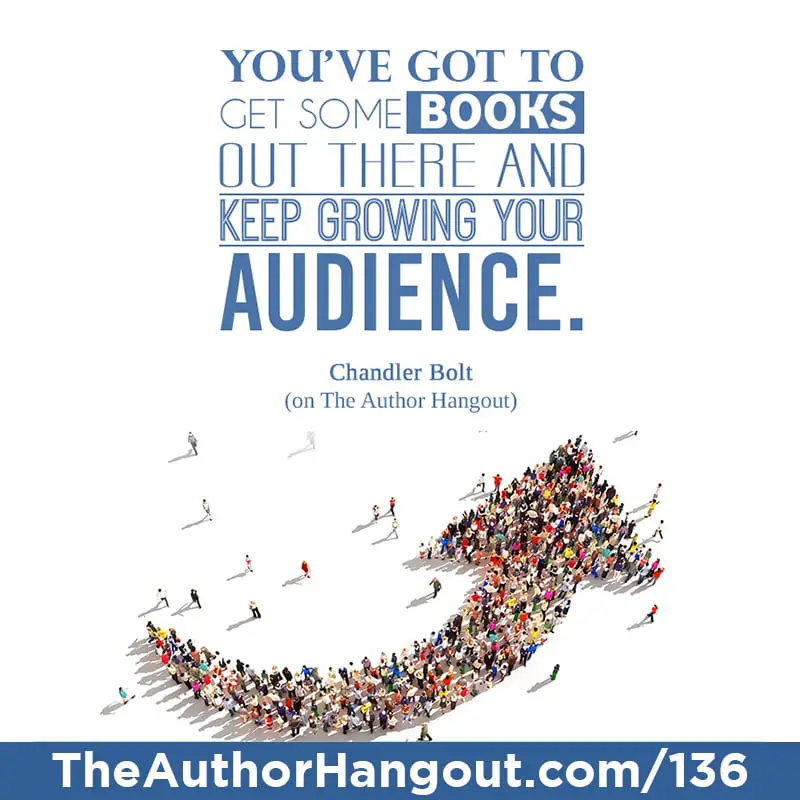 "I think that's the message that I would really like to share with fiction authors: you've got to get in the game and you've got to fail. You've got to get some books out there and keep growing your audience, because growing your audience is what's going to really sustain you for the long term, and it's what's going to really help build this following. It's not going to happen overnight; you don't have as high a likelihood of success as nonfiction."
Please Leave Us A Review
Just like authors do with their books, we need reviews for our podcast! Reviews for our podcast help other authors to learn about and learn from The Author Hangout. Can you take a moment to leave a review for our podcast? If you don't know how but are willing to leave a review, please go here to learn how to leave a quick review for our podcast. It will only take a minute, but it will help a lot.
Thank you so much!
How To Listen
There are many ways to listen to the show:
Other Episodes
Get caught up on the other episodes of The Author Hangout that you may have missed: