Welcome to the 118th episode of The Author Hangout, a podcast designed to help authors, especially self-published and indie authors, with marketing their books and improving their author platform. Authors struggle with various aspects of marketing and we are here to help!
Writing as a Career & Audiobooks
In this episode, we interviewed bestselling author Nathan Van Coops. He discussed the mindset you need for how you approach your writing, some great tips for book launches, and how to create audiobooks and why you should.
Listen to the Show / Podcast
Podcast: Play in new window | Download (35.8MB)
Subscribe: RSS
Episode Resources:

Featured Quotes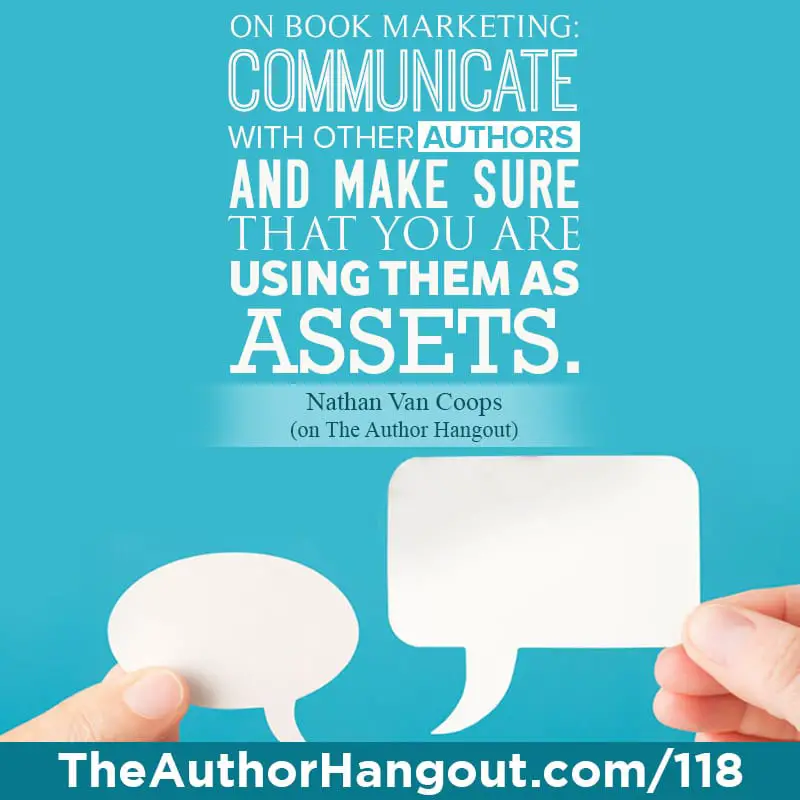 "Some things that I did, one is – and I recommend this on all fronts of publishing – to communicate with other authors and make sure that you are using them as assets, and vice versa, they are using you as assets. We did a multi-author event on Facebook for the launch, so I had a dozen or so other authors show up throughout the day to give away their books on my Facebook page for the launch, and then I also did a bunch of giveaways with my books. I did giveaways of a Kindle, I did Amazon gift card giveaways, things like that, just to drive traffic to this Facebook page so that there would be a constant stream of activity throughout the day."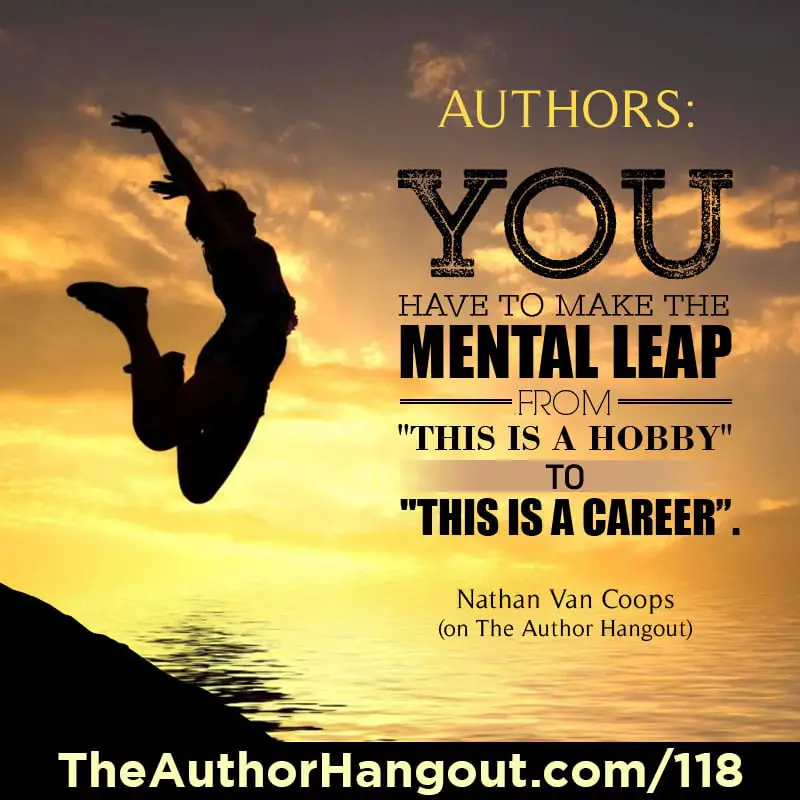 "I think that's an important step. It's part of taking yourself seriously as a writer. For a lot of us, you have to make the mental leap from "this is a hobby" or "this is a little side gig" to "this is a career." It may be a second career, but you have to treat it like a job, because when you start to treat it like a job, other people around you also start to treat it like a job. They will respect your time, your writing time, your time spent reading or working on marketing – the things that you have to do, that you might be doing from your house, but it's work and it's a job. So you have to find a way to treat it that way. The more professional you are about your writing, then that translates to the rest of your life."
Please Leave Us A Review
Just like authors do with their books, we need reviews for our podcast! Reviews for our podcast help other authors to learn about and learn from The Author Hangout. Can you take a moment to leave a review for our podcast? If you don't know how but are willing to leave a review, please go here to learn how to leave a quick review for our podcast. It will only take a minute, but it will help a lot.
Thank you so much!
How To Listen
There are many ways to listen to the show:
Other Episodes
Get caught up on the other episodes of The Author Hangout that you may have missed: