Welcome to the 119th episode of The Author Hangout, a podcast designed to help authors, especially self-published and indie authors, with marketing their books and improving their author platform. Authors struggle with various aspects of marketing and we are here to help!
Author Answers: Choosing Comparison Titles
In this episode, we took an audience question again. R.J. Adams, from here at Book Marketing Tools, answered the question and gave some great tips on how to choose comparison titles for your book to use in marketing.
Want to have your question answered on a future podcast episode? Call (605) 299-BOOK – that's (609) 299-2665, and leave a message saying your name, your book title, and your question (2-3 sentences max).
Listen to the Show / Podcast
Podcast: Play in new window | Download (12.6MB)
Subscribe: RSS
Episode Resources:

Featured Quotes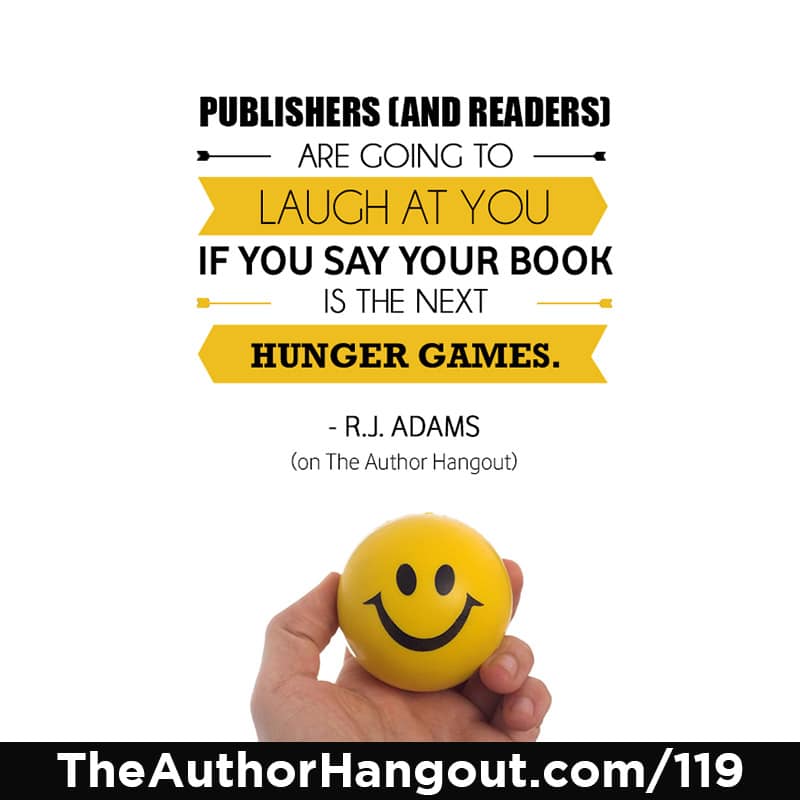 "Publishers or even agents are just going to laugh at you if you come to them saying your book is the next Hunger Games. You can do comparative analysis using a publisher's back catalog or the other books that they have published recently to give them a lot clearer picture of the market that your book targets and the other books that they're already selling that are in that very similar market target. For self-published authors, it's a little bit different. What you are going to be doing is reaching out to the potential readers, and for those potential readers, if they don't know what this book is about or if they don't know you as an author, having those comparison titles to be able to say "Hey, my book is very similar to this book in this way" gives them a frame of reference to be able to know exactly what they can expect when they are learning about your book."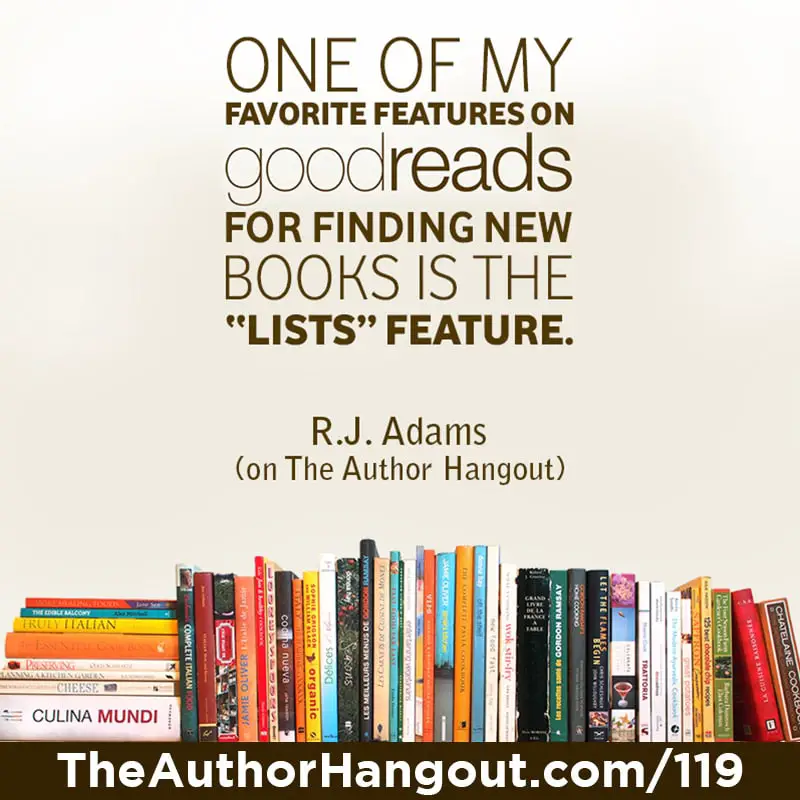 "Goodreads has a ton of great information about books, and one of my favorite features on Goodreads for finding new books is the "lists" feature. People can create curated lists of books on whatever topic they want. So when you go to a book page on Goodreads, you can scroll down and see other lists that this book might appear on. These are lists that are put together by other readers. Sometimes they'll be about a specific topic, and sometimes it's not. But if you think your werewolf teenager book is similar to another one and you can see that somebody's already created a list of other werewolf teenager books, that's a great place for you to dive in and start learning more about books that could be comparison titles for you."
Please Leave Us A Review
Just like authors do with their books, we need reviews for our podcast! Reviews for our podcast help other authors to learn about and learn from The Author Hangout. Can you take a moment to leave a review for our podcast? If you don't know how but are willing to leave a review, please go here to learn how to leave a quick review for our podcast. It will only take a minute, but it will help a lot.
Thank you so much!
How To Listen
There are many ways to listen to the show:
Other Episodes
Get caught up on the other episodes of The Author Hangout that you may have missed: