Welcome to the 121st episode of The Author Hangout, a podcast designed to help authors, especially self-published and indie authors, with marketing their books and improving their author platform. Authors struggle with various aspects of marketing and we are here to help!
Authors Answers: DIY Blog Tours
In this episode, we answer another author question. In a twist, we invited past guest, Alana Terry, to answer a question about whether it is better to use a blog tour service or if you should run your own blog tours.
Want to have your question answered on a future podcast episode? Call (605) 299-BOOK – that's (609) 299-2665, and leave a message saying your name, your book title, and your question (2-3 sentences max).
Listen to the Show / Podcast
Podcast: Play in new window | Download (15.7MB)
Subscribe: RSS
Episode Resources:

Featured Quotes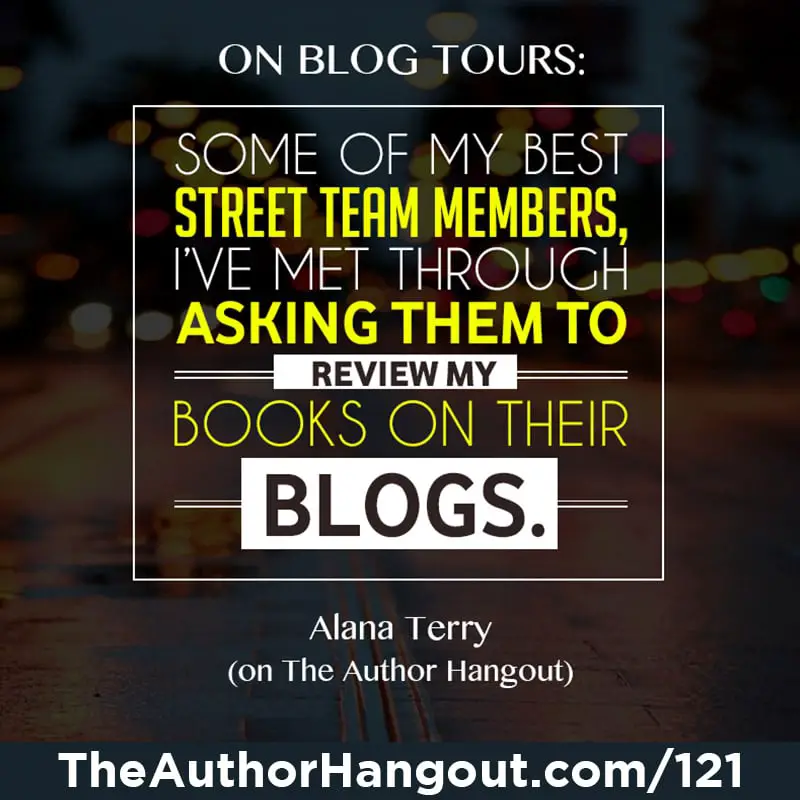 "The neat thing about getting in touch with so many bloggers, what I've found, is it can be a really great relationship-building experience, where some of my best street team members, I've met through asking them to review my books on their blogs. They've gone on to become great encouragements to me. Some of them even serve as my beta readers now. So the more relational you can be, especially when you're approaching them, the better. Again, no canned letters, things like that."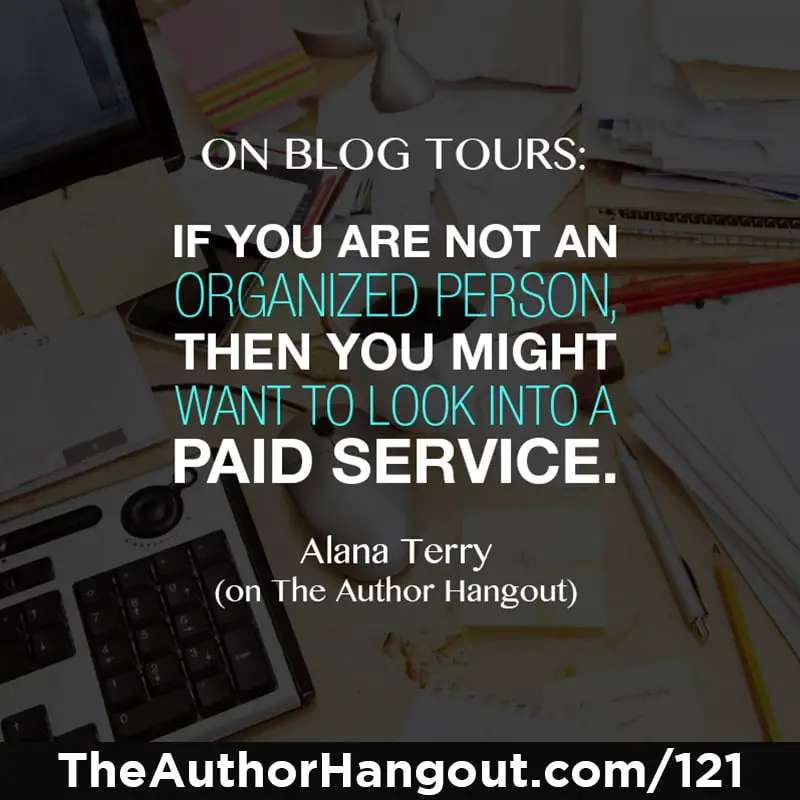 "That being said, there are some definite disadvantages to doing it yourself and advantages to using a paid service. If you are not an organized person and keeping track of things is really stressful for you, then you might want to look into a paid service because they do all the behind-the-scenes stuff. They do contacting the bloggers, scheduling the posts."
Please Leave Us A Review
Just like authors do with their books, we need reviews for our podcast! Reviews for our podcast help other authors to learn about and learn from The Author Hangout. Can you take a moment to leave a review for our podcast? If you don't know how but are willing to leave a review, please go here to learn how to leave a quick review for our podcast. It will only take a minute, but it will help a lot.
Thank you so much!
How To Listen
There are many ways to listen to the show:
Other Episodes
Get caught up on the other episodes of The Author Hangout that you may have missed: