Welcome to the 131st episode of The Author Hangout, a podcast designed to help authors, especially self-published and indie authors, with marketing their books and improving their author platform. Authors struggle with various aspects of marketing and we are here to help!
Authors Answers: How To Get Book Reviews
In this episode of Author Answers, Shawn Manaher answers a call-in question from an author asking about the best ways to get book reviews. Shawn shares 3 main areas to focus on to help you get reviews for your book when you need them most.
Want to have your question answered on a future podcast episode? Call (605) 299-BOOK – that's (609) 299-2665, and leave a message saying your name, your book title, and your question (2-3 sentences max).
Listen to the Show / Podcast
Podcast: Play in new window | Download (17.7MB)
Subscribe: RSS
Episode Resources:

Featured Quotes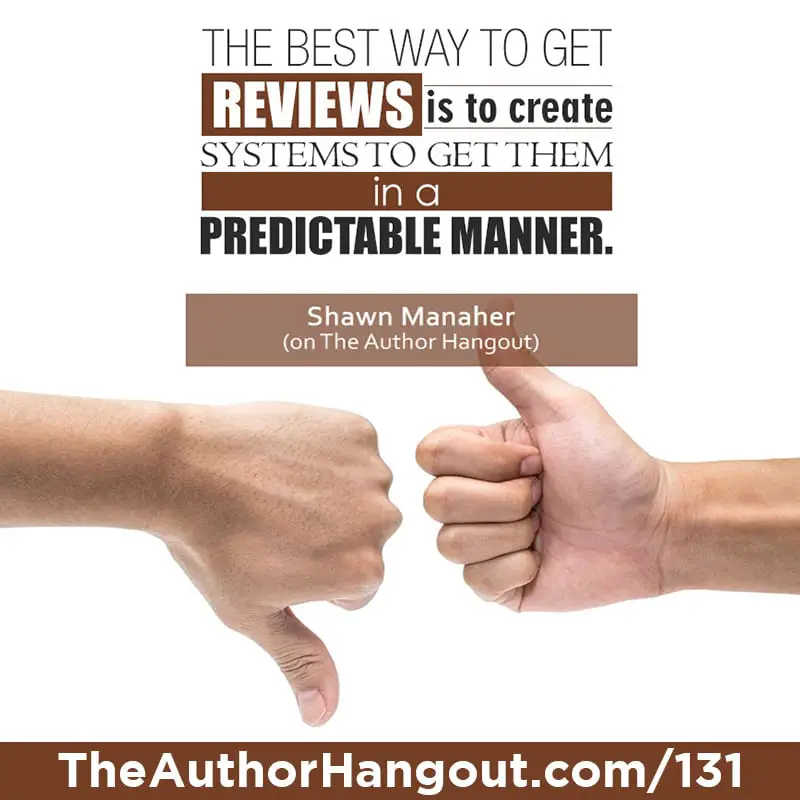 "That's why I believe systems are so important in order for you to get reviews, get them in a predictable manner, and pile them up so that you're not just wondering, "How am I going to get reviews this week?" The best way in order to get reviews is to create a system, as well as those other two things that I mentioned, the pre-publication and post-publication ideas that I shared above."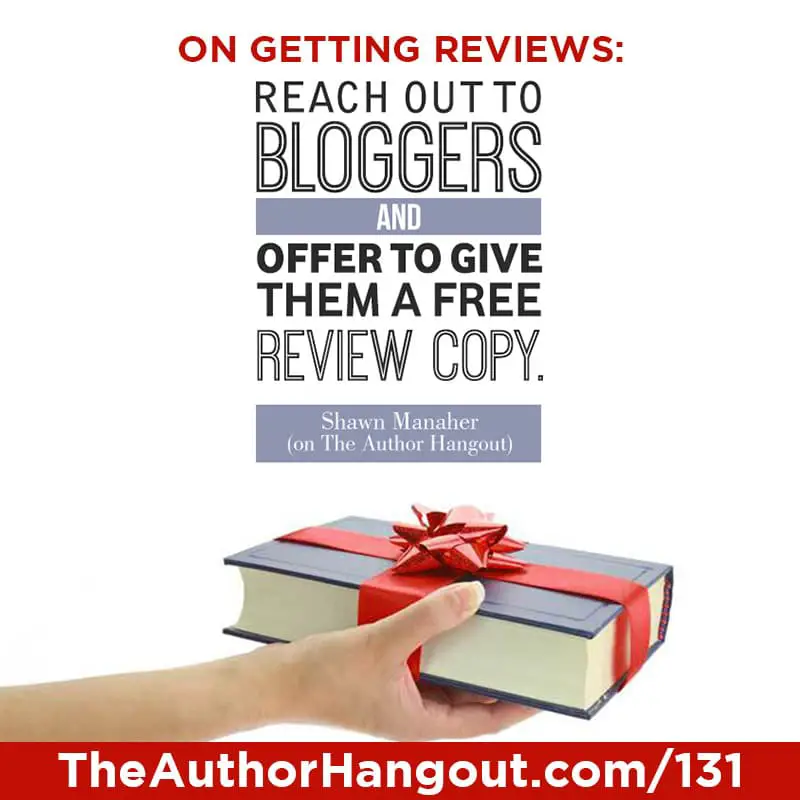 "If you don't have an email list, what you can do is you can do the tough work at making sure that you're connecting with bloggers. Those that are within your genre that are talking about books that you like and you're writing about, you can reach out to those folks and offer to give them a free review copy in exchange for them to give a review for your book."
Please Leave Us A Review
Just like authors do with their books, we need reviews for our podcast! Reviews for our podcast help other authors to learn about and learn from The Author Hangout. Can you take a moment to leave a review for our podcast? If you don't know how but are willing to leave a review, please go here to learn how to leave a quick review for our podcast. It will only take a minute, but it will help a lot.
Thank you so much!
How To Listen
There are many ways to listen to the show:
Other Episodes
Get caught up on the other episodes of The Author Hangout that you may have missed: