Welcome to the 128th episode of The Author Hangout, a podcast designed to help authors, especially self-published and indie authors, with marketing their books and improving their author platform. Authors struggle with various aspects of marketing and we are here to help!
Traffic, Subscribers, and Sales
In this episode, Shawn expanded on the awesome goal-setting episode from last week, and shared the story of The Author Hangout podcast and how that directly relates to you as an author in growing your own traffic, subscribers, and sales for your books.
Listen to the Show / Podcast
Podcast: Play in new window | Download (52.6MB)
Subscribe: RSS
Episode Resources:

Featured Quotes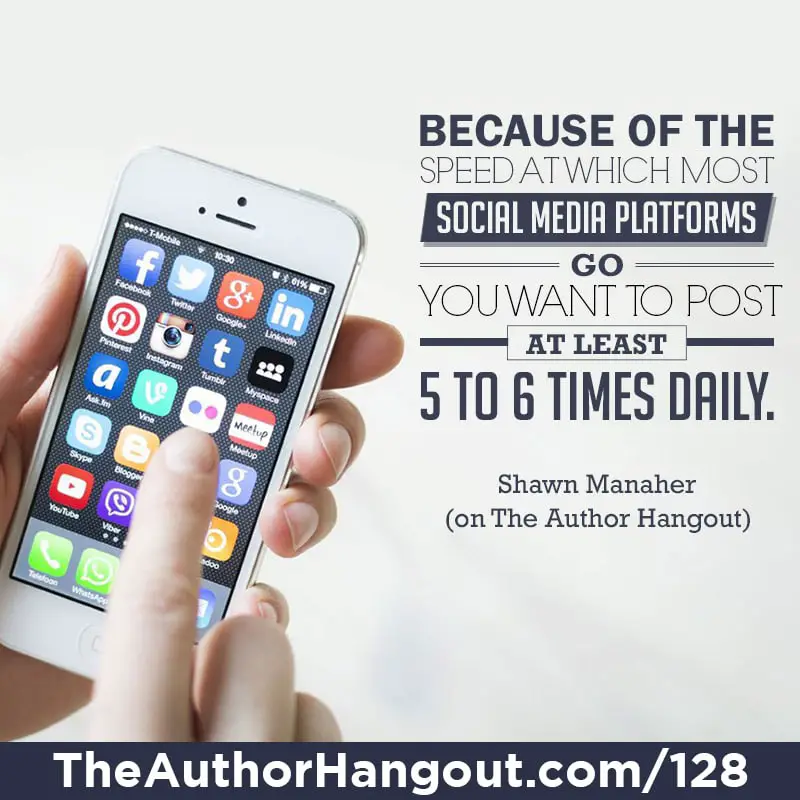 "You do want to promote on social media. Right now, if you are promoting on social media once per day – that is, you're doing one social media post – I don't want to encourage you to just create social media posts to be noisy, but it is a very noisy environment. And because of the speed at which most of these social media platforms go, you do want to post at least five to six times daily. Better yet, maybe eight to ten times daily dependent on the platform. Twitter, eight to ten times daily, fine, that's going to work really well. Eight to ten times daily on Facebook is not going to work as much. Maybe three to four, five tops. So consider that."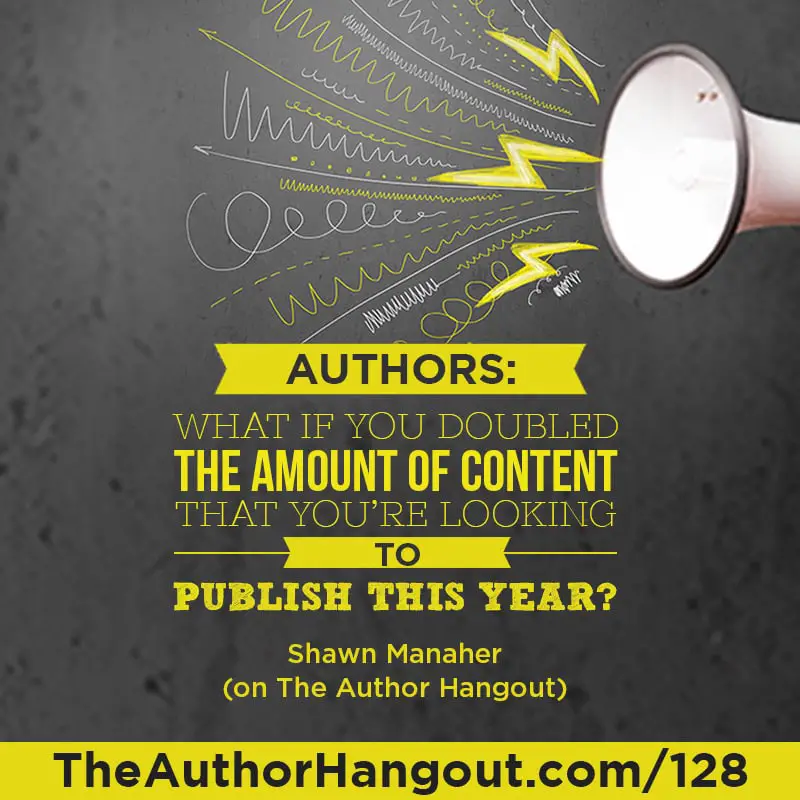 "As a challenge to you, what if you doubled the amount of content that you're looking to publish in 2017? I'm not talking about writing just for speed's sake; I'm talking about challenging yourself to upping your game, to getting to that point where you are doubling the amount of content that you're producing. It will have a direct impact on the amount of traffic that you have coming to your website, coming to your social media, coming to Amazon to download books. That's settled."
Podcast Downloads Graphic
Shawn referenced the podcast downloads image in the episode, and here is that graph: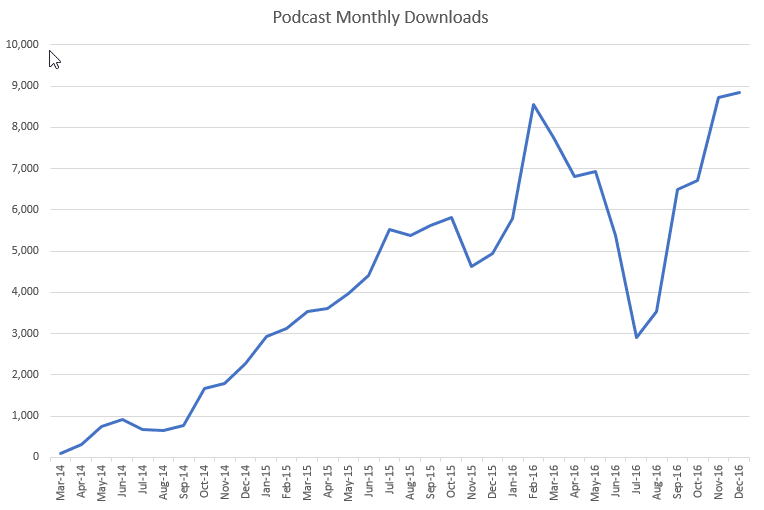 Please Leave Us A Review
Just like authors do with their books, we need reviews for our podcast! Reviews for our podcast help other authors to learn about and learn from The Author Hangout. Can you take a moment to leave a review for our podcast? If you don't know how but are willing to leave a review, please go here to learn how to leave a quick review for our podcast. It will only take a minute, but it will help a lot.
Thank you so much!
How To Listen
There are many ways to listen to the show:
Other Episodes
Get caught up on the other episodes of The Author Hangout that you may have missed: