Welcome to the 112th episode of The Author Hangout, a podcast designed to help authors, especially self-published and indie authors, with marketing their books and improving their author platform. Authors struggle with various aspects of marketing and we are here to help!
Book Marketing Momentum
In this episode we were joined by bestselling author Austin Netzley. He shared with us his tips for not only a great book launch, but also how to keep that momentum going after the launch. He also talked about how to get media to write about you and your book.
Listen to the Show / Podcast
Podcast: Play in new window | Download (32.3MB)
Subscribe: RSS
Episode Resources:

Featured Quotes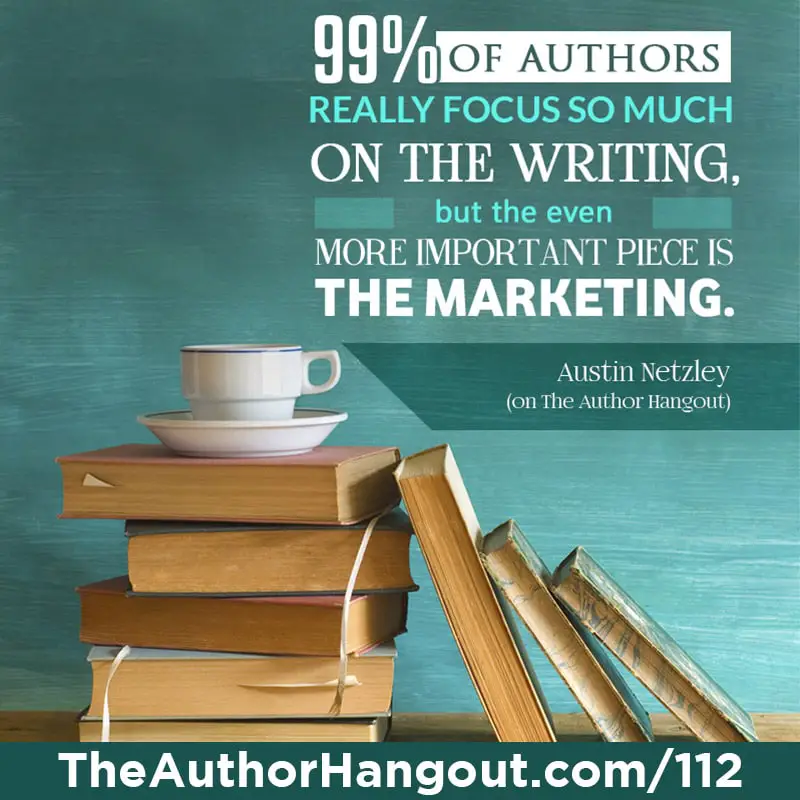 "I started to put my book together, and as I was leading up to my book launch, there's this quote from Robert Kiyosaki that was just stuck in my head. He says "It's called bestseller and not best writer," and 99% of authors really focus so much on the writing, which is very important, but the even more important piece is the selling side, is the marketing side. So I went to work to really figure out how to market it."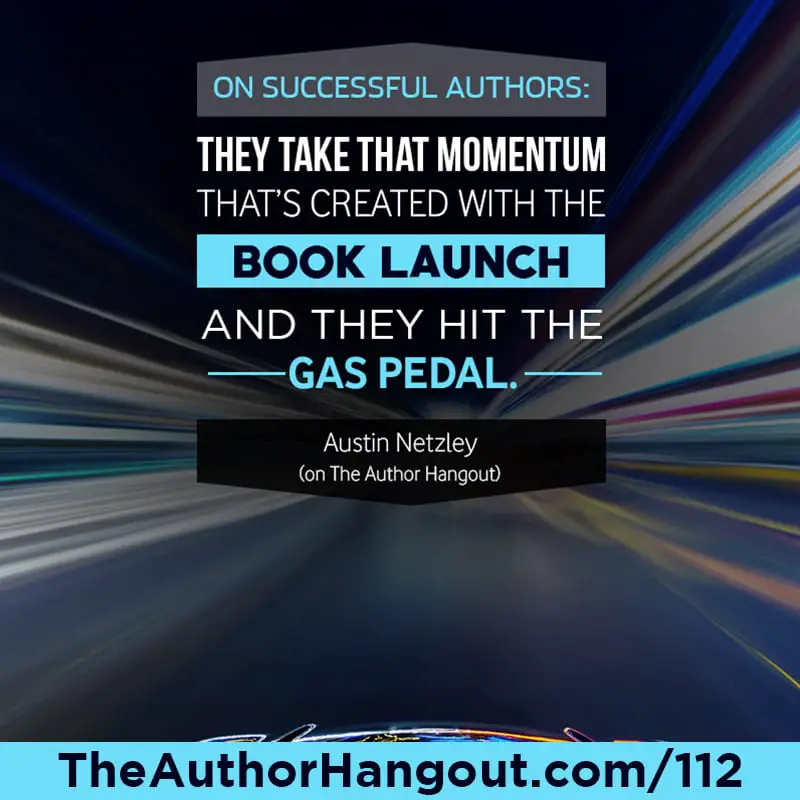 "I would say a lot of authors lack in is what happens after the launch. There's a big diversion between those that have some big success and those that kind of falter off after a few weeks or a month, and the ones that have big success, they take that momentum that's created with the book launch and they hit the gas pedal. Some other people just sit back and relax and put their feet up and think everything's done, but no, the real opportunity is actually after the book is live, because that's when you can get media, that's when you can get speaking gigs, that's when you can get more clients and more leads and all this exposure, if you just keep it going."
Please Leave Us A Review
Just like authors do with their books, we need reviews for our podcast! Reviews for our podcast help other authors to learn about and learn from The Author Hangout. Can you take a moment to leave a review for our podcast? If you don't know how but are willing to leave a review, please go here to learn how to leave a quick review for our podcast. It will only take a minute, but it will help a lot.
Thank you so much!
How To Listen
There are many ways to listen to the show:
Other Episodes
Get caught up on the other episodes of The Author Hangout that you may have missed: