Welcome to the 101st episode of The Author Hangout, a podcast designed to help authors, especially self-published and indie authors, with marketing their books and improving their author platform. Authors struggle with various aspects of marketing and we are here to help!
Author Email Marketing Automation
In this episode we were joined by bestselling author, Andrea Pearson. She shared many insights including writing inspiration, how to grow your mailing list, and how she automated her email marketing tasks so she could focus on what she loves most: writing.
Listen to the Show / Podcast
Podcast: Play in new window | Download (36.8MB)
Subscribe: RSS
Episode Resources:

Featured Quotes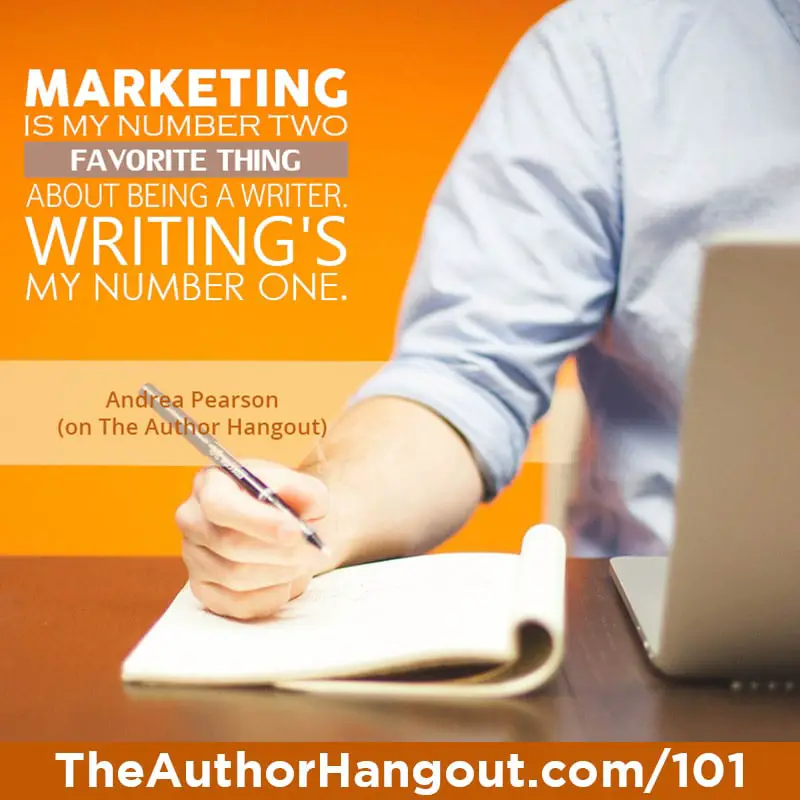 "I have to be honest: marketing is my number two favorite thing about being a writer. I love marketing. Writing's my number one, and so there's a lot of challenges and a lot of hard things but the thing that probably worked the best for me I'm going to have say is my onboarding sequence, so the perma-free leading to my funnel book that they get for free if they sign up for my newsletter list, and then followed up with my [email] automation sequence."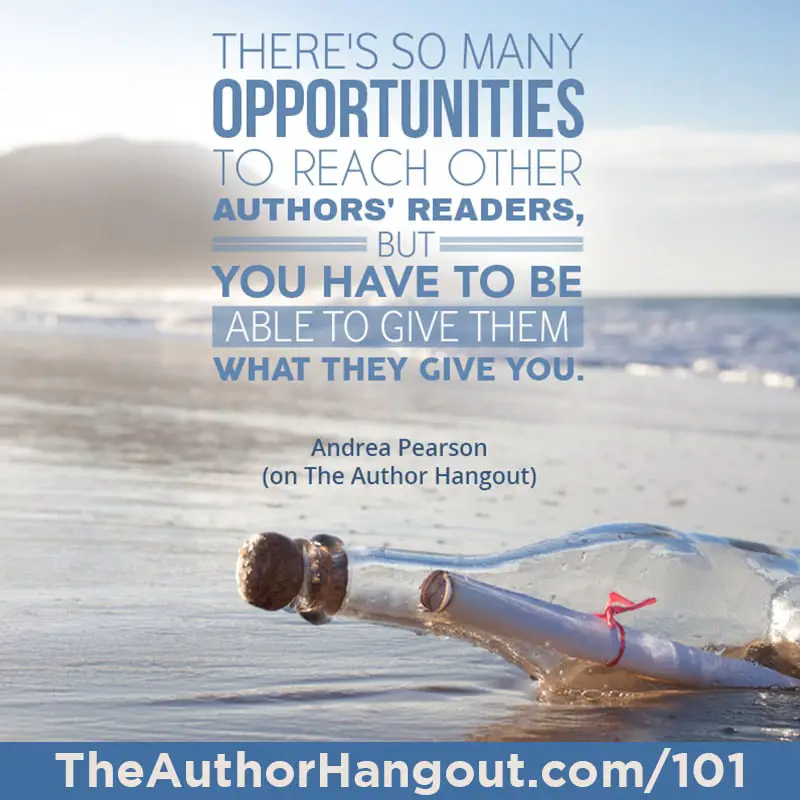 "I email my newsletter list once a week and that's been fantastic but I can only market and promote to them so often, and then also just doing newsletter swaps with other authors. There's so many opportunities to reach other authors' readers, but you have to be able to give them what they give you, and so you can't overwhelm your readers with 20 books from 20 different authors each week."
Please Leave Us A Review
Just like authors do with their books, we need reviews for our podcast! Reviews for our podcast help other authors to learn about and learn from The Author Hangout. Can you take a moment to leave a review for our podcast? If you don't know how but are willing to leave a review, please go here to learn how to leave a quick review for our podcast. It will only take a minute, but it will help a lot.
Thank you so much!
How To Listen
There are many ways to listen to the show:
Other Episodes
Get caught up on the other episodes of The Author Hangout that you may have missed: