Welcome to the 103rd episode of The Author Hangout, a podcast designed to help authors, especially self-published and indie authors, with marketing their books and improving their author platform. Authors struggle with various aspects of marketing and we are here to help!
Maximizing Your Book Marketing
In this episode, we were joined once-again by bestselling author and book marketing expert, Tom Corson-Knowles. He shared some of his latest insights, foreign-rights deals, editing and publishing advice, email marketing tips, and more.
Listen to the Show / Podcast
Podcast: Play in new window | Download (38.8MB)
Subscribe: RSS
Episode Resources:

Featured Quotes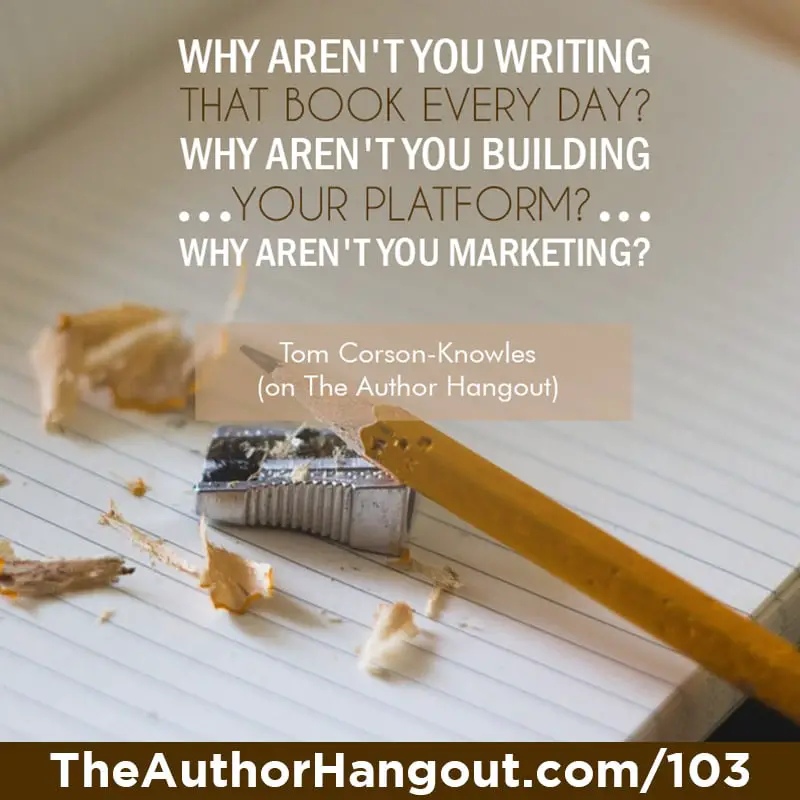 "I've found that most people, if you're listening to this right now, you already know at least a half dozen things you could do to improve your life that you're not yet doing. Why not? Why aren't you doing that? Why aren't you exercising? Why aren't you eating healthy? Why aren't you writing that book every day? Why aren't you building your platform? Why aren't you marketing? Why aren't you building your email list? If you know something you should be doing and not that someone else told you you need to do, because it was their idea of what's a good thing to do, but you personally know in your heart that this is what you should be doing with your life and you're not doing it, I think that's where most people mess up."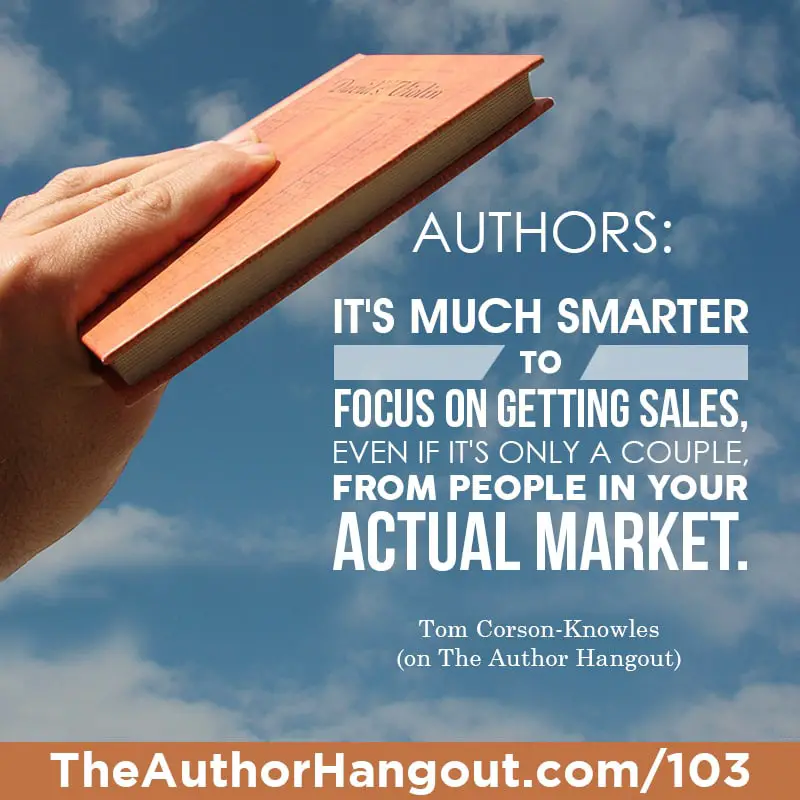 "One of the issues a lot of authors have, especially new folks who don't have a platform yet, is the first thing they do when they publish a book is they go tell all their friends and family and they spam every author group on Facebook. They just want anyone to buy their book. You get all these different people buying your book and it's completely irrelevant. What happens is, Amazon's going to say, "You bought Tom's book on Secrets of a Six Figure Author. You're also going love 17 Weight Loss Smoothie Recipes." It's completely irrelevant to what your book is, because your first 20 or 50 or 100 customers were just random people. They weren't in your market. It's much smarter and much wiser to go out and focus on getting sales, even if it's only a couple, from people in your actual market."
Please Leave Us A Review
Just like authors do with their books, we need reviews for our podcast! Reviews for our podcast help other authors to learn about and learn from The Author Hangout. Can you take a moment to leave a review for our podcast? If you don't know how but are willing to leave a review, please go here to learn how to leave a quick review for our podcast. It will only take a minute, but it will help a lot.
Thank you so much!
How To Listen
There are many ways to listen to the show:
Other Episodes
Get caught up on the other episodes of The Author Hangout that you may have missed: