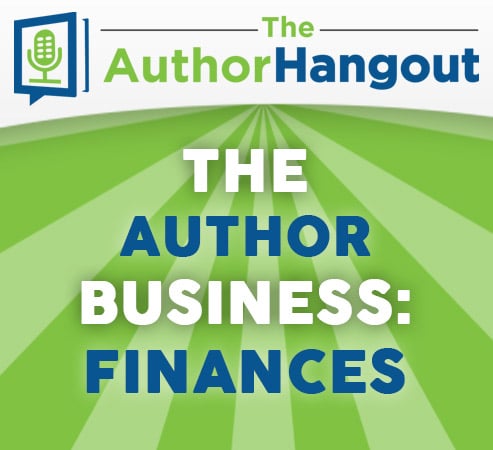 Welcome to the 71st episode of The Author Hangout, a podcast designed to help authors, especially self-published and indie authors, with marketing their books and improving their author platform. Authors struggle with various aspects of marketing and we are here to help!
"What is it about writing that makes you come alive?"– Chris Hogan
The Author Business: Finances
In this episode, we were joined by financial and retirement coach, and now author, Chris Hogan. We wanted to take a little bit of a different approach with this episode, speaking about one of the business aspects that is often overlooked for authors, and that is looking at your future. This is a can't-miss episode.
Listen to the Show / Podcast
Podcast: Play in new window | Download (22.9MB)
Episode Resources:

Intro
He's a leading voice on retirement who has made it his mission to educate, encourage and empower people to achieve more in business, leadership, retirement and life. Besides being a highly sought-after speaker on financial and business topics, he's a regular contributor to the EntreLeadership Podcast and the author of the just released, Retire Inspired, It's Not an Age It's a Financial Number. Please welcome a trusted Ramsey Solutions financial coach and the founder of ChrisHogan360.com, Chris Hogan.
How did you become an author and publish your first book?
"I can tell you this, for your audience and other authors out there. I have a whole new appreciation…it is a massive undertaking. We hear people all the time saying, "I want to write a book." Or "One day I'm going to write a book." But for the people who have actually sat down and done this, it is massive. The shear amount of time that you have to devote. The research, the organization and just he guidance, it was a big, big deal. I actually told my wife, I said, "Honey, you know, it was a lot like giving birth to a child." After she gave me a dirty look, I realized that was the wrong analogy, so I likened it to having a big idea – a massive thing that you used all of your energy into getting it situated and to see it come to fruition. On a day like today, where the book is released. To see that, you have this tremendous amount of enjoyment, this level of satisfaction, but also an appreciation of everything you went through. All the sacrifices you made to be able to get to this point."
What is your most recent book or project?
"I can tell you, Retire Inspired, literally came me looking back at my own years as a former banker, as a financial coach here initially, when I first started with Dave and the people that I sat down with. The people that I talked to that were way behind. They were stressed and they didn't think that there was anything that they were going to be able to do. A lot of people that were self-employed and would have ebbs and flow of income wondering how they were going to take care of themselves and their family in the future. To answer your question directly, this book is for people. People who have dreams themselves that they want to live for later in life, things that they want to accomplish for their kids and maybe even their grandkids that they may not even have yet. I wrote it because I wanted people to have a plan, understand the importance of the purpose and to have the process to be able to follow."
You don't want to miss this awesome story from Chris that is in his book, that is important for any self-published authors.
What are some common issues people struggle with when it comes to retirement?
"I think it's one of those where there are some…definitely some obstacles. I think as people start to look at this and understand, they've got to do some things. I call them fundamentals. As I talk about it the book, the first fundamental is dreaming. The dreaming is so important just because I want people to have an idea of the things they want to accomplish in the future. The places they want to travel, or maybe the goals that they want to meet for themselves because we get more encouraged by dreams than we get motivated by fear. So I want people to tap into that."
He continued:
"The second fundamental is planning. It is so important for us to sit down and get strategic as well as practical in our process. I know your authors understand that all too well. As they plan for the things that they write and the things they want to accomplish. These people can take that same skill set and use that on the financial side."
Be sure to listen to the podcast that you don't miss the other fundamentals, that can all be applied to your self-publishing business, as well as for planning for retirement.
What one marketing tactic is working well for you?
"One of the things that I do is, with the writing and the blog posts and things of that nature, I stay focused on grassroots. What I mean by that is, at the events when I'm meeting people or at functions, I'm really taking the time to connect with people just because I want to know what matters to them and what are some of their concerns. It's amazing, when you say "grassroots" you stay connected with people. I would encourage your authors out there that are listening, don't insulate yourselves. Be out there, be in touch with people. Get with groups of people. Don't hesitate to put together focus groups. Don't hesitate to go out and connect with people and ask them what's on their mind. Ask them what matters to them."
What are some tips you would share for authors at various stages of their careers?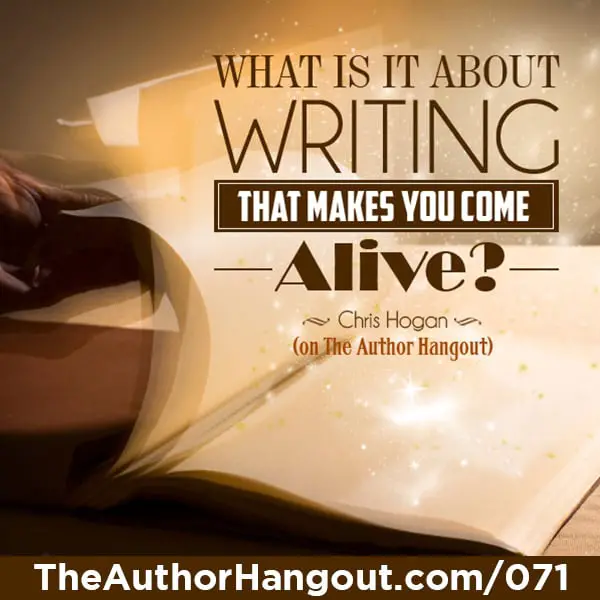 Here is a great tip for all authors:
"I think for the startups, people that are just beginning the journey, I think it's so important to just stay connected to why you're wanting to pursue this. What is it? What is it about writing that makes you come alive? What is it that you're so passionate about? I think as you begin to look at that that helps you stay really connected to it, but also understanding on the financial side, that hey, you have an opportunity in front of you. Like, if you can start to have a plan early on for your money, you're going to allow the 2 best things that can happen, time and compound interest to really work in your favor. It's tough in the beginning. I'm well aware but the hustle factor, I think, is the game changer. Where you start to look and understand, what are other options for revenue streams out there for you? What are some things you have to do on the side? The side jobs to allow you to support your main dream. That sacrifice factor is the big deal starting up and you've got to remind yourself of that and I think it's so important that you get the right people around you."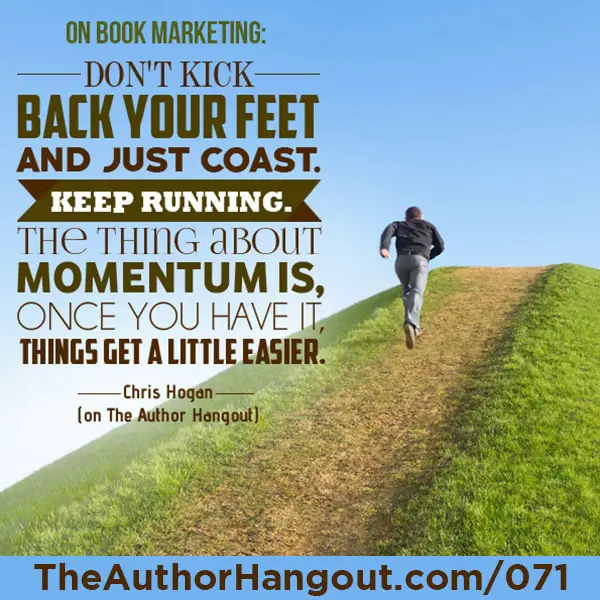 Here's another:
"For the people that are seasoned, people that have written a few books, and they're seeing some success, what I don't want you to do is don't get comfortable. Don't kick back your feet and just coast. What I want you to do is to keep running. The beautiful thing about momentum Shawn, is once you have it, you're actually running faster and things can get a little bit easier for you but you've got to keep pushing yourself because there's more ground for you to cover and more opportunities for you ahead."
He shared one other fantastic tip in the podcast.
If you could go back in time, what would you tell yourself to help yourself sell more books?
"I would say that in the research, I would have a more dedicated time for research. I would have started to lay it out a little bit sooner. When I felt the rumblings of this idea, this concept, I would have done that. I would have a more fluid schedule, as far as everyone knows when they're more productive whether its morning, afternoon or evening. I definitely would have gotten more dedicated with that and just embraced it. Because there's a time when things start to flow in everybody's schedule; so really capture that. I would have done that. Third, it really would have been…I probably would have started some more focused groups a little bit sooner. Just to push out maybe some blurbs from the book to really get some feedbacks to see how it resonates with people early."
How can people connect with you?
"There's a few places. They can go to my website, https://www.chrishogan360.com/. They can go to http://www.daveramsey.com or to www.retireinspiredbook.com. Even on Facebook, https://www.facebook.com/chrishogan360. There's a lot of different places, a lot of avenues out there for it; Amazon, Kindle… to get their book. I appreciate their support and I'm excited for people to get this information. I think it can have an impact in their futures."
Please Leave Us A Review
Just like authors do with their books, we need reviews for our podcast! Reviews for our podcast help other authors to learn about and learn from The Author Hangout. Can you take a moment to leave a review for our podcast? If you don't know how but are willing to leave a review, please go here to learn how to leave a quick review for our podcast. It will only take a minute, but it will help a lot.
Thank you so much!
How To Listen
There are many ways to listen to the show:
Other Episodes
Get caught up on the other episodes of The Author Hangout that you may have missed: