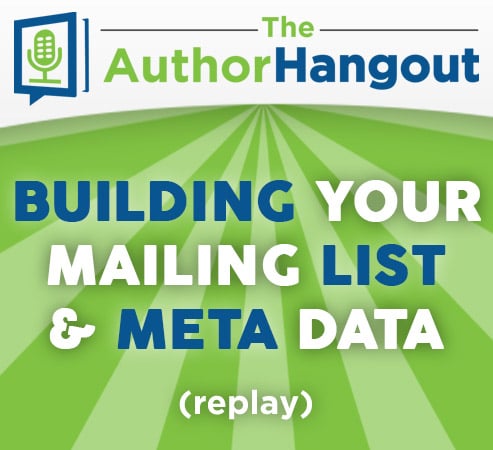 Welcome to this episode of The Author Hangout, a "Hangout on Air" designed to help authors, especially self-published and indie authors, with marketing their books and improving their author platform. Authors struggle with various aspects of marketing and we are here to help!
This episode is a replay of a previous episode, featuring bestselling author Nick Stephenson
Replay: "Building Your Mailing List & Meta Data"
We take a look back at our 18th episode. We were joined by bestselling author Nick Stephenson who chatted with us about how he grew his mailing list that was getting a couple of people subscribing a week, and the changes he made to get many more readers subscribing each day. We also asked him about his use of meta data and how that significantly increased his Amazon visibility and sales.
Listen to the Show / Podcast
Podcast: Play in new window | Download (34.5MB)
How To Listen
Other Episodes
Get caught up on the other episodes of The Author Hangout that you may have missed: