A few authors love marketing. Most don't like it, but know they need to market their books. Then, there are some authors who absolutely hate anything at all to do with marketing. The problem is, there is a misconception as to what marketing really is. In this guest post, from author Nicholas C. Rossis, he explains the different types of marketing and how they apply to you as an author.
I started writing professionally in 2009. I had a few short stories published in magazines and in an anthology, then, in 2013, I self-published my first book. I was shocked to find that mine was one of some 3,000 books published each day. To set my book apart from the other 2,999 ones, I had to develop some serious marketing skills – and fast.
The other day I saw the number of books published daily has now climbed to 6,500.
You need all the help you can get to make this work, and most Indies will forget that self-publishing turns them, effectively, into a small publishing house. They have to deal not just with writing, but with editing; proofreading; cover and swag design; organizing blog tours; marketing; social media campaigns and giveaways. They have to watch out for poor dealsthat take a large chunk out of their limited budgets. They have to adapt to a rapidly shifting environment on a daily basis.
Indies will seldom mention the long hours all this entails, or how exhausting it can get. It's not a coincidence that most Indies have only published a single book – I literally work all day to build a brand for my epic fantasy series, Pearseus, and for myself. Having expanded into children's books lately, I now have to make twice the effort.
Don't get me wrong. Personally, I love it. I have some 20 years of Internet marketing experience, and have founded or co-founded eight startups in that area. I have approached writing with the same passion, dedicating my every waking hour to it. Which is how I have learned a lot about book marketing.
Perhaps the most important things I have discovered is that marketing entails not one, but two separate activities. I call one of them soft marketing, and the other hard.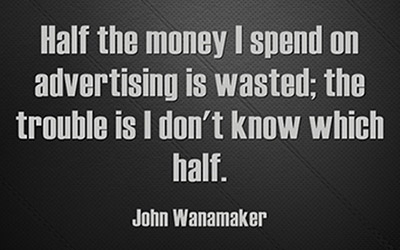 What I call soft marketing is, essentially, brand building. You see, with so many books published daily, one needs to find a way to reach readers. This could happen organically – publish enough books and someone is bound to run into one of them, sooner or later. It may take years, or even decades, but with enough perseverence and patience it just might happen.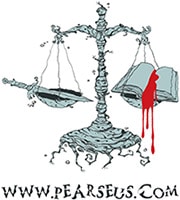 What if you don't want to wait for so long? Then you need to build your brand. This is why I use the scales on all the books of my epic fantasy Pearseus series. When people see that image, they immediately associate it with my work. It's like a thumbnail-sized mnemonic rule.
Then, there's the possibility of hard marketing. You can run advertisements in order to sell books. You can offer giveaways and discounts. Many authors give away the first book in their series, in order to entice readers to buy the rest of the books, thus creating fans.
Both approaches have pros and cons. Brand building is a fuzzy notion. It's hard to quantify. However, it represents a long-term investment. Once it's successful, you start selling books without so much as a single ad. All you need to do is announce the release of a new book and your fans will flock to buy it. G.R.R. Martin doesn't need to advertise Game of Thrones; he has millions of people begging him to release his next book.
For the rest of us, ads can be pretty enticing. For one thing, it's pretty easy to measure their success. You run an ad. It costs you $10 and you sell 20 books at $1 each. You can estimate your return on investment (ROI) using nothing but your fingers. It feels good. People love your work and, albeit briefly, you fly to the top of Amazon's charts. If your category is not too competitive, you may even reach #1 and become an Amazon best-selling author.
The only problem with this approach is that it's pretty short-term. You have to keep running ads, to remain at the top of the lists. Not all ads will be as successful, and you can end up paying people to read your work. They are of more value to series authors; authors running hot promos; supplementing external promotions and marketing; better-known indies waving a flag; newcomers wanting to make a splash etc.
That is why you need to combine the two approaches, in order to find your perfect marketing mix. Advertise for the short term profit, but don't forget to have a clear aim of your goal: to build a brand name for yourself and your work.
Nicholas Rossis loves to write. He has published Runaway Smile, a children's book, and the best-selling epic fantasy series, Pearseus. The fourth book in the series is currently edited, and expected to be released in early 2015. Nicholas lives in Athens, Greece, in the middle of a forest, with his wife, dog and two very silly cats, one of whom is always sitting on his lap. The best way to reach him is on his blog, www.nicholasrossis.me, where you can read much of his work for free.