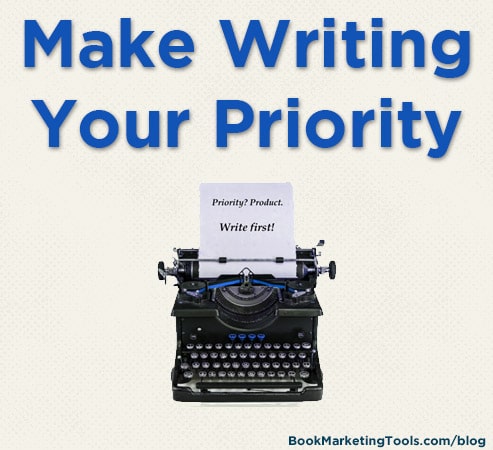 We named ourselves Book Marketing Tools… we know book marketing is important for authors. But, we also know one of the best book marketing tools that authors have available is writing another book. On our 9th episode of The Author Hangout, author CJ Lyons who has sold more than a million books, said "Our best marketing tool is sitting down and writing the next book."
Author Annie Daylon shares some motivation for authors to sit down and write the next book, which is your best marketing tool!
Indie authors today are faced with an overwhelming array of choices. Herein lies a paradox: there are too many choices, especially in social media. It is easy for writers to lose sight of the most important thing, the writing itself. Yes, there is a need to develop an online presence but, first and foremost, there is a mandate to create product. In order to do that, writers must place writing above everything else.
Here are some tips to help you do that:
Read Everything
"If you want to be a writer, you must do two things above all others: read a lot and write a lot." – Stephen King
Read your genre. Read other genres. Read about writing. The best advice I ever got was read up: read authors who are better than you.
Take The Plunge
"Don't just plan to write—write. It is only by writing, not dreaming about it, that we develop our own style." – PD James
Don't wait for inspiration. Don't think about doing it someday. If you wait for someday, if you wait to be inspired, you will not achieve your goal.
Create a routine
"Routine is the housekeeper of inspiration." – Carlos Ruiz Zabon
If you sit down daily, inspiration will come. Choose the time that is best for you and write for a predetermined amount of time or a predetermined number of words. Bring your writing session to an end while you are still inspired to continue; doing that will make it easier for you to face the page the next day.
Eliminate distraction
"You have to protect your writing time. You have to protect it to the death." – William Goldman
Unplug from the rest of the world. Ignore the dust bunnies under the couch. Forget that the shower needs caulking. Give yourself an uninterrupted gift of time to create and hone your craft.
Adhere to your routine religiously
"We are what we repeatedly do. Excellence is not an act, but a habit." – Aristotle
When you hit a glitch, step back. Take a break. Go for a walk so you can let your ideas percolate. Carry a notebook or a small tape recorder with you. Or simply sleep on it. Solutions will arise.
Give yourself permission to write badly
"Get through a draft as quickly as possible. Hard to know the shape of the thing until you have a draft." – Joshua Wolf Schenk
Don't let your inner critic hound you. Don't pause just to look something up. Uncertain about a part? Type it in UPPER CASE letters or highlight it so you can go back to it later. And just keep writing. Get the story on the page.
Get help
"It takes a village to write my books." – Catherine Morris
All writers need feedback. The support of family and friends is wonderful and well-meaning, but you need professional support also. Find a writing group in your community, find a writing group online, or simply meet with one or two author friends in a local coffee shop.
Be persistent
"Many of life's failures are people who did not realize how close they were to success when they gave up." – Thomas Edison
Everyone becomes discouraged. Never, ever, give up.
The written word is your product; therefore, the written word is your priority. Put it ahead of everything else. The more products you have and the better products you have, the easier marketing and selling more books will be. Write first.

Annie Daylon was born and raised in Newfoundland, Canada. She studied music at Mount Allison University and education at both the University of Manitoba and the University of British Columbia. After thirty years teaching, she delved into her passion for writing. Annie is in the process of completing her third novel (Book I, historical suspense trilogy) and has written forty short stories. Her work has appeared in literary magazines and anthologies in Canada and the U.S. Her second novel, Castles in the Sand, was the mainstream genre winner of the 2012 Houston Writers Guild novel contest and is available in ebook and paperback at Amazon. Annie lives in British Columbia. Visit her at www.anniedaylon.com.