You write books for a reason, right?
So, what do you want to achieve with the launch of this particular book?
Is it to generate pre-orders, sales, or affiliate and partner sales?
Is it to hit bestseller lists and see your name trending along with the who's who of the literary world?
Is it to increase visibility, extend your reach, drive traffic to your website, grow your platform, build your brand, or leverage your book as a business tool?
Is it to become the Steven King, John Grisham, or Nora Roberts of your genre? Perhaps it's something more altruistic like making a difference, inspiring people, and changing lives for the better. These are all valid reasons to write and launch a book, but they're not necessarily all relevant for this launch.
Before you begin defining specific goals and objectives, it's crucial to reconcile how this launch fits into the bigger picture. Your book launch strategy isn't the overall plan for your entire writing career, but it can propel you towards achieving your long-term personal and professional goals. In light of that, you should plot what a successful launch looks like in the greater scheme of things.
As you embark on the process of goal and objective setting, be sure to keep in mind that goals are general, broad, intangible, abstract, and strategic. They are the primary outcomes towards which you'll direct your efforts and actions. Unlike goals, objectives are narrow, specific, measurable, concrete, and tactical. While they are time-sensitive, they're also realistic and achievable. They frame your goals by quantifying them and setting targets.
The main reason you don't want to skip this task is because clear goals and objectives will define your action plan. They will guide you in identifying which tactics will get you to the goal line and make your launch a success.
When you're ready, follow these steps:
Step 1: Write down your goal(s) for this launch.
Let's say that one of your long-term personal goals is to purchase a home using a portion of profits from your books and one of your long-term professional goals is to be perceived as a top author in your genre. Since launches are short-term events, your launch goals for this particular book might look like this:
Launch Goal #1:
To generate 10% of the deposit needed for my dream home.
Launch Goal #2: To boost my credibility as an author.
Launch Goal #3: To grow my email list.
It's important to note that reaching financial goals is dependent on you hitting a pricing sweet spot and concentrating on sales conversions. In the first launch goal example, success depends on your profitability. Taking into account production and marketing costs, as well as the time you've spent writing this book, how many copies do you need to sell before you start making a profit? For authors who have actively been building a platform and sizeable fan base for the last few months, reaching this type of goal will likely be easy—not so much for authors who are just finding their launch legs.
Step 2: Make a list of objectives that are realistic for the goals you've outlined.
Whether you have one objective per goal or several, you'll start to see potential launch tactics and marketing channels emerge.
Here's what objectives for our example launch goals might look like: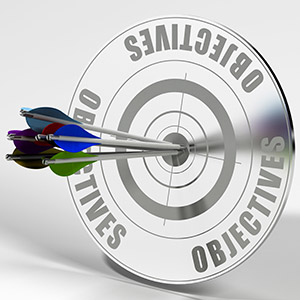 Objectives for goal #1:
Sell X pre-orders of my book before launch day
Sell X copies within 60 days post-launch
Objectives for goal #2:
Generate 100 4-5 star reviews by X date
Participate in 25 interviews conducted by prominent journalists, podcast hosts, and bloggers by X date
Rank within the top 20 on Amazon's bestseller list for my category by X date
Objectives for goal #3:
Add 1000 unique subscribers to my email list by X date
Now that you have specific outcomes in mind, move on to step 3.
Step 3: Determine which marketing tactics are best suited to your objectives.
From running social media, email, and publicity campaigns to leveraging book launch parties, paid advertising, and blog tours, there are literally hundreds of ways you can achieve your objectives.
Based on our example, you should immediately see that the following tactics would likely make the most sense for an author pursuing these objectives:
A pre-order campaign
A price promotion after launch
A publicity campaign to generate interview spots
Paid advertising
A list building campaign
Step 4: Assess your objectives and chosen tactics and then list your success metrics.
These are the observable measures against which you'll determine whether your tactical plan is working or not.
If we were to evaluate our example objectives, our metrics list would look like this:
Pre-orders
Post-launch sales
Reviews
Number of interviews
Amazon bestseller rankings
Unique email list subscribers
Metrics are usually easy to identify, but there are cases where it might be more difficult. A single objective could have two or three metrics you need to track in order to report results. You might also need tracking tools. For example, if one of your objectives is to gain a certain number of pre-orders through an email sequence, you'll want to track metrics like email open rates, click-through rates, and landing page conversions. For that, you'll need to make sure you're using an email client like Aweber or MailChimp, as well as a landing page builder like LeadPages, with built-in analytics. If you're directing email subscribers to your Pre-Order Amazon page, then you'll want to sign-up for an Amazon Associates account and use your affiliate link to track sales.
The key is to keep your goals and objectives simple for more focused efforts and better results. If you notice your launch plans aren't working out so well, you might have a tactical problem rather than a goal or objective problem. Are you implementing best practices for the tactic in question? Keep adjusting and improving your plan until you hit your targets.
What's your biggest challenge when it comes to setting goals and objectives for your book launch? Let us know in the comment section before grabbing a free copy of our book launch success checklist by clicking the image below. Be sure to subscribe to our blog, as well. We'll be covering book launches and launch tactics in depth. It's going to be great, so don't miss it!