Placement is a critical component in meeting specific buyer needs and demand. In addition, a distribution channel can help you expand your reach and grow your revenue. While many authors would love to see their books prominently displayed on the shelves of local bookstores, there is so much more that goes into the development of a distribution strategy.
Fortunately, there are numerous ways to get your book in the hands of your target market. From online retailers, author websites, and local, brick and mortar booksellers to public speaking events, trade fairs, courses, and conferences, writers in the 21st century are almost spoiled for choice.
So, do you go with an intensive distribution strategy and put your book everywhere? Not necessarily. After all, there are marketing and distribution costs involved.
7 Questions to Answer
More often than not, finding the right delivery channels is a case of trial and error—especially since every book is different, and what works for one author might not work for another. What you do want to do is start by answering the following questions:
Where does your target audience buy their books?
Can you access these distribution channels? Will you need a team of people to help you ensure your books are available through these channels?
Which online marketplaces will stock your book?
Will you directly upload to Amazon, Barnes & Noble, iBooks, Kobo, Lulu, and other retailers? Will you use third-party sites like Draft2Digital and Smashwords to distribute your book to many of those sites for you? Will you sell your book through your website or a dedicated sales page?
Will you use print-on-demand services?
Are you offering a physical version of your book? If so, will you use print-on-demand services like CreateSpace, IngramSpark, Lulu, or Blurb?
Which offline distribution avenues will you pursue?
Will you sell directly in person at various events? Will you target specific brick and mortar retailers?
What are your competitors doing in terms of their book launch distribution?
How can you learn from them? How can you differentiate your book launch?
Will you launch globally?
This is a biggie. If you're marketing to an international audience, staggering launches across territories could hurt you. While one audience happily devours your latest read, another grows increasing frustrated at the delayed access and starts to look elsewhere for their book needs. Don't miss out on sales opportunities because you think a staggered launch is going to bring in steady sales. It's probably not. In addition, a spike in sales during a global launch is much more likely to appeal to the algorithms responsible for putting your book on bestseller lists.
Another Highly Relevant Question: Is Exclusivity with Amazon Right for You?
Kindle Direct Publishing (KDP) is Amazon's ebook publishing division. While it's one of the most popular distribution options, it also raises a lot of questions for authors—specifically with respect to its KDP Select program. KDP Select conveniently offers a powerful set of marketing tools for promoting the ebook version of your book to prospective readers. To most authors, this seems like an awesome add-on. However, enrollment in the program requires exclusivity to Amazon.com for the 90-day enrollment period.
What do you get out of KDP Select?
Free Promotions – For 5 days (consecutively or separately), you can offer your book to buyers at no charge. This generally increases download volume, which generates exposure, improves sales rankings, and drives sales after the promotion period.
Kindle Countdown Deals – Over a 7-day period, you can offer a time-based discount on your ebook to encourage sales at a reduced price. During a 90-day enrollment period, you may create one Kindle Countdown Deal for each marketplace (Amazon.com and Amazon.co.uk).
Kindle Unlimited – During a KDP Select enrollment period, Amazon will automatically include your ebook in the site's Kindle Unlimited program. This makes you eligible to receive a share of the KDP Select Global Fund whenever a subscribed customer reads pages of your book for the first time.
You should be aware that if you opt into KDP Select, you cannot run a Free Promotion and a Kindle Countdown Deal during the same enrollment period.
Let's quickly look at the pros and cons of KDP Select:
Pros…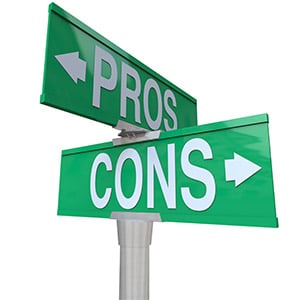 Gain an opportunity to reach new audiences
Maximize potential sales by concentrating your efforts and focusing on one marketing channel
Earn higher royalties for books sold in certain parts of the world
Ramp up revenue by earning a share of the KDP Select Global Fund
Cons…
Many international markets favor other distribution channels like Kobo and Apple iBooks
You need to build relationships with other ebook retailers and enrolling in KDP Select limits your ability to do that
It reduces your launch income for the ebook version of your book to one revenue stream
Okay, so let's evaluate your situation.
Publishing your book through KDP is not in question. In fact, using Amazon's platform is highly encouraged. What is in question is whether you'll leverage KDP Select and all it has to offer as part of your launch plan. If you're a relatively unknown author and this is your first launch, then exclusivity might make sense in order to benefit from the pros of the program. You can always expand your strategy to include other outlets when your launch is over.
If, however, you're a well-known author with a medium to large fan base and you have established your own distribution channels through which you can sell copies of your brand new ebook, then KDP Select does not make sense for you.
How do we define authors based on their fan bases?
| Small | Medium | Large |
| --- | --- | --- |
| Little to no book sales | Daily book sales | Full-time author |
| Less than 1,000 email subscribers | Less than 10,000 email subscribers | More than 10,000 email subscribers |
| No social media presence | 1-2 Active and growing social media platforms | Up to 4 active social media accounts |
Be sure to research your publishing and distribution options to ensure you find a good fit for your launch. Keep in mind that there will be differences in terms of payments and royalties. There may also be different tax withholding requirements if you're a non-US citizen. Your ability to deposit US checks, as well as the costs associated with these deposits, depends on where you're based.
What's your take on distribution channels and exclusivity with KDP Select? Do you have a question about navigating this part of the book launch process? We'd love to hear from you, so pop your thoughts, questions, or distribution strategy tips in the comment box below. Be sure to subscribe, as well, and then download a free copy of our book launch success checklist.