If you are just starting out as an author, have yet to publish your first self-published book or been around for some time, you likely know that Facebook is a great platform to build your audience on. And if you are going to be on Facebook and want to make your author page pop, you might want to design something really nice… [Enter stage right…] Canva…
How to use Canva to Create an Amazing Facebook Cover Image
Canva is a simple, easy and an affordable tool that helps you build out beautifully designed pieces of visual content to enhance your look online. Whether you need a cover for your book, are posting something on social media, or in our case creating a Facebook Cover Image, Canva is a great option for you.
This guide aims to walk you through how to create your own Facebook Cover Image in just under 7 minutes. At the end of this, if you still have any questions, please be sure to email me at shawn@bookmarketingtools.com or comment below. Happy to address your questions.
Step 1: Sign in / Sign up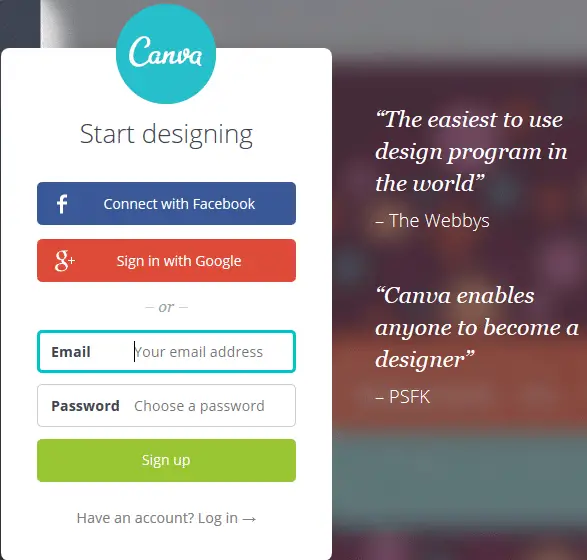 Step 2: Select Facebook Cover
Step 3: Search for Free or Paid* cover designs
*Paid Images for Canva are an inexpensive option to get a nice image for your cover, without you having to pay a lot of money from other sites. You can find the image cost by clicking the information bubble when hovering over the image.
(Hover)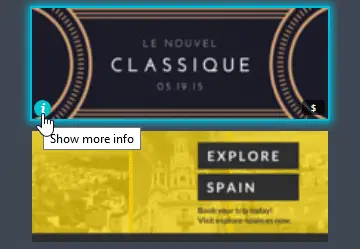 (Click)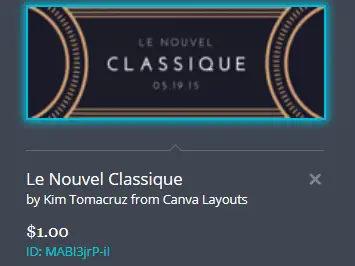 Step 4: Edit Cover Design – Once you have selected your template cover image, edit it accordingly to the simplicity or complexity you want for your author page.
I took a very minimalistic approach for this cover, but you can find something that meets your tastes.

Nice, right? You might want something that incorporates more of your brand, book and tone.
Here are a few examples of really great Facebook Cover Images to inspire you…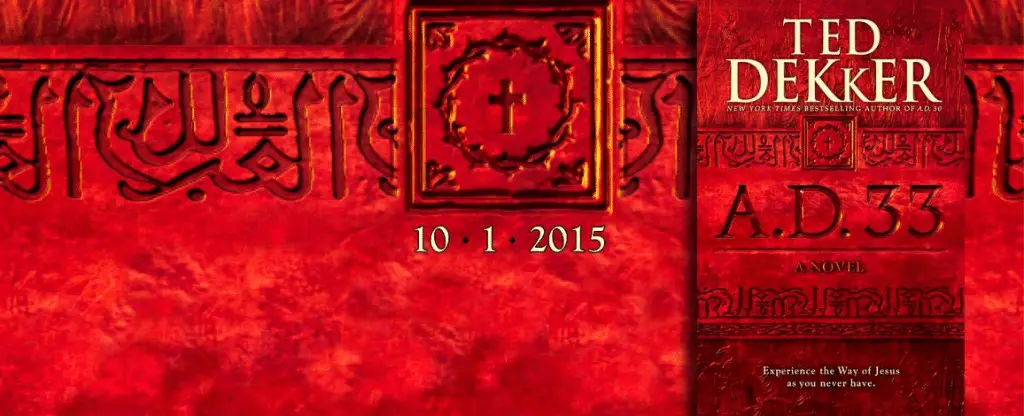 Step 5: Name Your Image – Name it by clicking on the "Facebook Cover – Untitled design"

Step 6: Download – I like to use the high quality png option.
Now you are all set to load your newly designed cover image up into Facebook.
While Canva is great and this should serve you well, you might want some other options to consider.
Do It Yourself Facebook Cover Options
Adobe Photoshop – Here is a nice step by step walk-thru using Photoshop.
Pagemodo – Another simple to use site where you can create highly customizable cover images.
Paid Facebook Cover Options: Have the budget or want someone to help you with your Facebook Cover Image?  Try some of these…
Fiverr – For just $5.00 someone can create one for you on Fiverr. I have personally used Fiverr on many occasions for various tasks and you can find some really awesome designers.
Upwork – Here you can find 1000's of freelancers that can manage this type of work for you. I personally have worked with this gentleman, Sukant for a number of Facebook cover images; he's very responsive, creative and professional.
Aaron Pierson – When you want to kick things up a notch and get that highly professionalized design done for your brand then I personally recommend Aaron Pierson. He does amazing work and like the others listed above, I have worked with him on a project and was very satisfied.
*No one listed above asked me to recommend them, nor am I receiving any compensations for recommending them… These folks have simply impressed me and I want to share them with you.
Whether you use Canva, do it yourself or have someone else create one for you, creating a Facebook Cover Image for your author page on Facebook is a must do action for all authors!  Have you created your cover yet?  Comment below with a link when you are done creating yours!