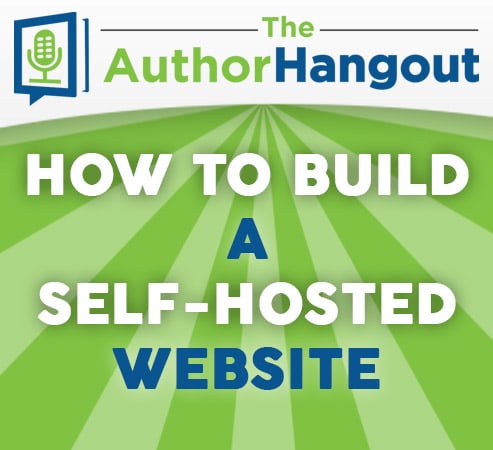 Welcome to the 85th episode of The Author Hangout, a podcast designed to help authors, especially self-published and indie authors, with marketing their books and improving their author platform. Authors struggle with various aspects of marketing and we are here to help!
Build a Killer Self-Hosted Author Website
In this episode, we continue the series where we will share some of the key tenets of building a book marketing system. Last week we gave an introduction to our 7-part series on How to Build a Responsive Author Email List in Just 30 Days and dove into 14 reasons why you want to build your email list today. Today's episode covers Step 1 in the process and details How To Build a Killer Self-Hosted Author Website.
Listen to the Show / Podcast
Podcast: Play in new window | Download (21.7MB)
Episode Resources:
How To Build An Email List in 30-days
How To Build An Author Platform Guide

Outline/Notes
Episode Highlights
3 reasons why you should opt for a self-hosted website rather than go the free route.
3 simple steps it takes to getting start, which include Purchasing a Domain Name and Hosting Package, Installing WordPress and Choosing a Captivating Theme.
Please Leave Us A Review
Just like authors do with their books, we need reviews for our podcast! Reviews for our podcast help other authors to learn about and learn from The Author Hangout. Can you take a moment to leave a review for our podcast? If you don't know how but are willing to leave a review, please go here to learn how to leave a quick review for our podcast. It will only take a minute, but it will help a lot.
Thank you so much!
How To Listen
There are many ways to listen to the show:
Other Episodes
Get caught up on the other episodes of The Author Hangout that you may have missed: