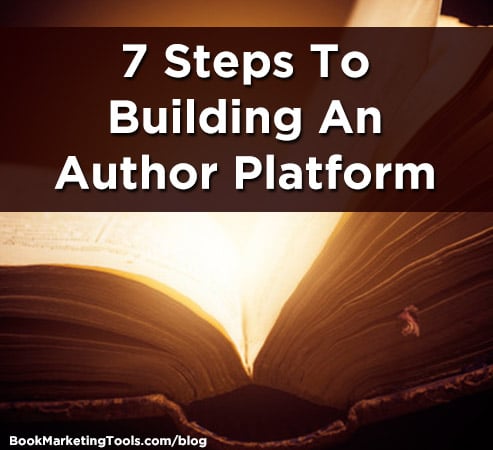 Books sell best through word-of-mouth. A reader reads a book, then recommends that book. These recommendations travel along networks. It can be a celebrity recommending a book to millions via television networks, or a chance face-to-face meeting of old friends. A network that passes a recommendation from readers to potential readers is a platform, and building an author's or brand's platform becomes one of the most important tasks of book marketing.
However, the process of platform-building is different for each author or brand. Very few have their own television talk shows, and a marketing campaign that readily builds a platform for one book is a financial disaster for another.
Worse, books have short, limited shelf lives, especially novels. There is rarely time to test different campaigns, and there are far too many marketing tools to choose from.
I have created a simple process to evaluate marketing tools in advance, in order to quickly create a reasonable, effective and affordable book-marketing plan:
Learn the Dance Steps To Build a Platform
To properly build a platform, the marketing must complete seven steps. These are not like stair steps that must be completed in order, but more like dance steps that all interact and change with time and rhythm.
The marketing tools in the overall marketing plan must cover all seven steps. Some of these steps are fact-finding steps rather than promotional steps:
Identify the Fans
Know who the fans are, not who you want them to be, or who you think they are, or who you are targeting. Knowing this will shape the marketing message.
Before the World Wide Web, this type of research required expensive surveys, and was usually left to booksellers to determine by gut instincts. Now, most people post a profile on their social-media accounts.
Find the Fans
Again, guessing is not allowed. Establish where the fans gather in the largest concentrations. This allows the marketing message to reach the greatest number of prospects at the least cost.
Readers rarely meet one another, because reading is a solitary exercise. There are conventions, book groups and classrooms. However, online communities are easier for readers to attend and for authors to speak to. They are often much larger than physical crowds, and meet almost continuously. A simple keyword search will locate these groups. Forums, websites, hashtags, or even old-style email groups are virtually free.
Attract the Fans
This is the general marketing most people think of. Provide a reason for people to learn more about you and your book.
In life, there is too much going on. Even TV talk shows no longer draw the audience's attention to a book. The internet, however, can keep a promotional event going forever—whether it is a blog, YouTube, or a glowing book review—and without having to pay any rent.
Capture the Fans
Collect the contact information of the reader, in order to reach that reader for follow-up, for additional sales, and for helping them to recommend the book to others. You only need a Twitter handle or an email address.
Before, keeping a mailing list was a major operation. Now, there are follower lists, email newsletters and paywalls.
Feed the Fans
This is the best step. Readers need to read something to recommend it, and the more they have to read, the more they can buy and the more they can talk about. Keep writing, keep publishing, and repeat often. The best part of publishing books, is that the books themselves are the best platform media for reaching readers.
The internet was invented to distribute information, freely and widely. When it comes to selling books, the internet sells best with the least effort on the part of publishers and authors.
Communicate With the Fans
Keep reminding the readers why they like the book and what they will like about the next book. If the readers don't hear from the brand or author after a month, they will forget what reasons they have for recommending the book.
The internet was also invented to facilitate communication. A newsletter, social media feed, or friendly email is all it takes.
Leverage the Fans
Word of mouth is dependent on readers' recommendations. Your marketing plan must give them a venue to meet with prospective readers and an impetus to talk about the book.
Getting readers together is much easier online, where meeting times are flexible and convenient because conversations hang in cyberspace awaiting comments and dialogue. When a single, homebound reader can recommend a book to millions of others effortlessly, it greatly facilitates this task.
Combining the Steps
All seven steps must be covered for the brand's or author's platform to grow. However, many marketing tools can cover more than one step. Blogs and social media are clearly the tools that are most efficient and affordable, but the Internet is awash in online book-marketing tools. Evaluate your choices by how well they will perform these steps and by how many different steps they cover.
David Rozansky is an author and is the owner and publisher of Flying Pen Press. He is currently writing a guide to book marketing: Fishnets & Platforms: The Writers Guide to Whoring Your Book. He can be found on Twitter @DavidRozansky, where he tweets a book-marketing tip each day at 12:00 noon Eastern Time. Click here for David's blog.